The SPC Talk is the new mobile with a compact and retro design that can be had for less than €20. It is a mobile with a keyboard and with certain attractive features, for example, the availability of a battery capable of lasting several days, among other things.
The first thing you should know about the SPC Talk is that it is not a smartphone, it is a cell phone like the old ones, with a keyboard design and a small color screen where you can see the calls, pending SMS notifications and other utilities. etc.
It is not a mobile for everyone, but if you are looking for something simple and basic to make and receive calls and SMS and little else, the SPC Talk can be a good option, even as an alternative smartphone to go on an adventure and have a phone with great autonomy .
Let's learn a little more about SPC Talk. It has a 1.77-inch color screen . It offers Bluetooth connectivity, Dual SIM functionality, 800 mAh battery and hands-free FM radio, which means you can listen to it without plugging in headphones.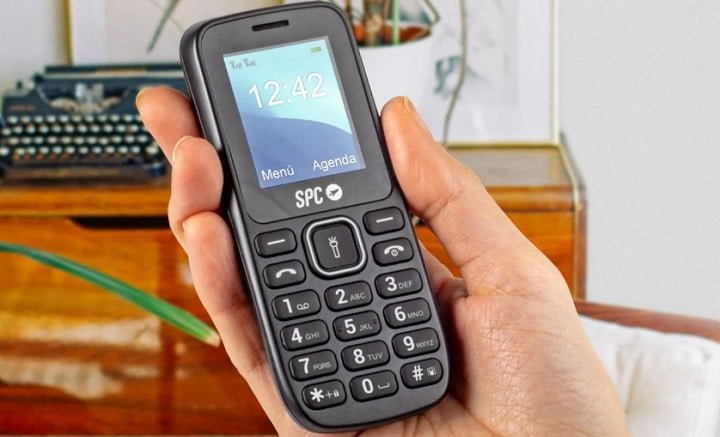 Yes, it is true that you can plug in headphones to listen to the radio thanks to the corresponding port. Among other utilities, it is worth highlighting the presence of a sound recorder, calculator and some other basic function such as the calendar, alarm, agenda, etc.
Its agenda allows you to add up to 500 contacts and there is a functionality that allows you to block certain types of numbers so that they do not call you, they are the so-called blacklists that you can also create on this mobile very easily and in a few minutes.
As extra details, it also has a flashlight function and a small rear camera to take pictures. One of the most outstanding things of this mobile device is the autonomy of the 800 mAh battery, it can be turned on for several days without any problem.
The SPC Talk , which only weighs 74 grams, is priced at just €19.90 and is available to buy from the official online store or other stores such as Amazon.