Xiaomi's catalog grows a little more, as the specifications of its new mobile have been leaked, the Xiaomi Redmi Note 11T Pro , a terminal that comes with great features and that may be the new king of the mid-range. Let's see everything that this new mobile can offer us.
The Chinese giant Xiaomi does not stop surprising us and it seems that the specifications have been leaked on the Equal Leaks Telegram channel of the new top of the mid-range, the Xiaomi Redmi Note 11T Pro . This new Xiaomi mid-range comes with a powerful processor, the MediaTek Dimensity 8100 .
Best Xiaomi phones
Big screen at 144 Hz
The new Xiaomi Redmi Note 11T Pro has a 6.6-inch FHD + screen with a refresh rate of 144 Hz , without a doubt with this we will achieve great fluidity when viewing images on the mobile. In addition, this makes the mobile have much more performance visually.
This screen has an IPS panel that offers accurate and real colors, it is true that we cannot achieve the level of saturation that an AMOLED panel offers, but the colors will be much sharper. As a plus point, this screen comes with Dolby Vision technology.
Triple 64 MP camera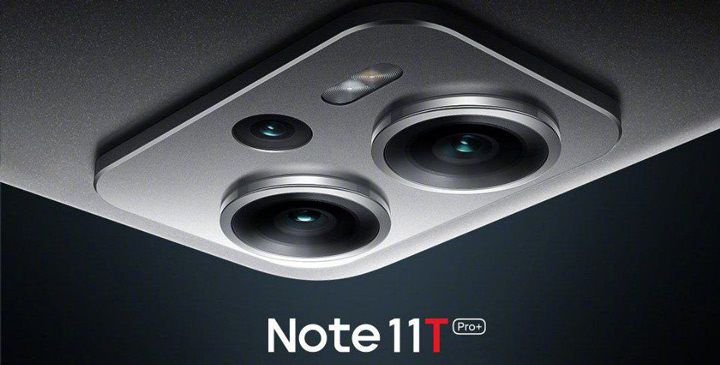 The new Xiaomi Redmi Note 11T Pro has a triple rear camera with a 64 MP main sensor , with which we can take high-quality photos. We do not have more data from the rest of the camera, but we are sure that they will also be of great quality.
The battery that this Redmi Note 11T Pro mounts will be 5,080 mAh compatible with 67 W fast charging, this will allow us to have more than 50% charge in just approximately 15 minutes. Your fingerprint reader will be on the side , it will surely be the same as the lock button.
Something that Xiaomi does not forget in almost all its terminals is the 3.5 mm audio jack connector , so you can connect any headset, both wired and Bluetooth. As for sound, the Redmi Note 11T Pro will have Dolby Atmos and stereo sound thanks to its double speaker.
This is all the information we have about Xiaomi's new top mid-range , although it seems that it will be officially presented on May 24. It only remains to wait to see everything about the Xiaomi Redmi Note 11T Pro .