In social networks they say that Tuenti will return if it closes Facebook and Instagram , although it is only the dream of some who enjoyed Meta's predecessor for years. It was already a custom to turn on the computer about 10 years ago and see endless notifications on your profile of the popular and Spanish social network, something that gradually disappeared, until the definitive closure of the platform.
After the outcome of the social networks, Tuenti progressively changed from a social platform to a virtual mobile operator , until declaring the complete closure of the platform in 2016 and keeping only the telephone services in the hands of Telefónica in Spain, however, the way It has not been good for this business model either and since 2018 it has been threatening to close permanently.
Tuenti will not return, even if Facebook and Instagram leave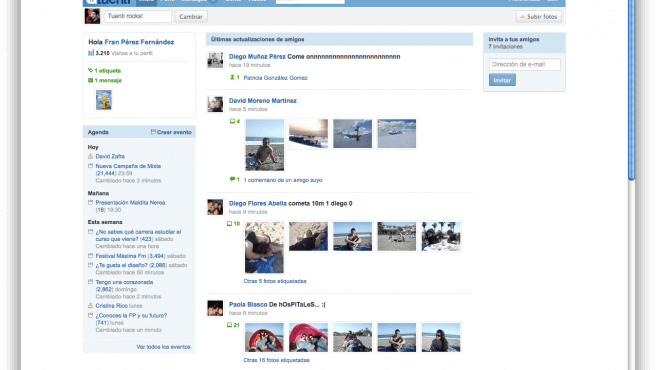 The soul of Tuenti is the Californian Zaryn Dentzel , who in 2006 was the creator of the social network. Although he achieved great success with his proposal for a decade, the truth is that the appearance of other alternatives kept him out of business until he had to get that name out of his hands.
Dentzel has stayed under the technological radar for many years , in fact the only news he has generated was in 2021 when his residence in Madrid was robbed. Hardly he or anyone else wants to promote a social network with a brand that has such a battered reputation.
Currently, Tuenti as an operator is at risk of closure , being the least important of the three brands under Telefónica. Tuenti customers have been receiving an invitation to migrate to O2 and at this time the fixed broadband service no longer exists, they only offer a prepaid rate for new customers, but possibly before the end of this year users will switch to the other operator as compulsory migration.
So, if you're wondering if Tuenti will come back if Facebook and Instagram leave Europe, the answer may be no. Although currently many users yearn for those times to return and express it on their Twitter profiles.