If you are a student and you like the Apple ecosystem, you will surely want to know which iPad is best for back to school . The truth is that the activities have already begun, but the season of discounts and offers is approaching so it would be good for you to decide with which iPad you can replace your old tablet and in this list we have four alternatives from which you can choose.
The truth is that an iPad is an ideal device for studying , because it offers you the benefits of a laptop without taking up so much space and without having the limitations of a computer. It includes many features within its portability, which allows you to write, take notes by hand, draw, you can also read digital books, search the Internet, manage documents and much more.
It is also true that a student's budget is limited, so the choice has to be as intelligent as possible and adjusting to the real possibilities, in this case we are going to recommend the iPad Air 4 because it has all the best of these devices, without Be the top of the range and also update to the latest version of the operating system, but within an average price.
However there are several alternatives and we are going to explore them now.
iPad Air 4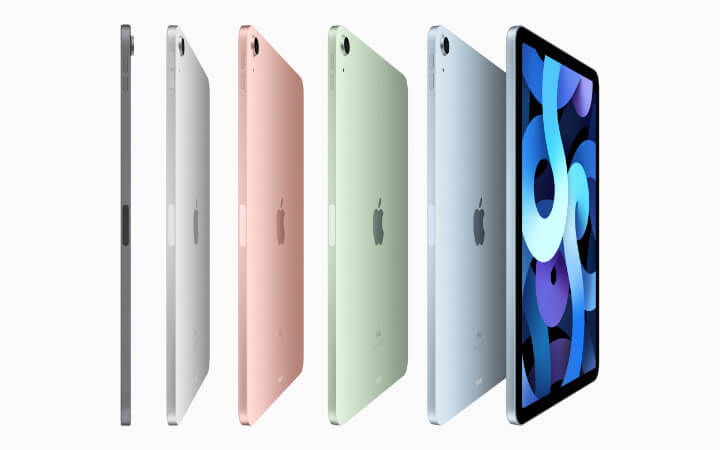 We start with our star recommendation and although it is an iPad from 2020, the truth is that the iPad Air 4, within the reality of a student, may be the ideal device because its price has been adjusted in the market, in fact Today you could buy it from about 600 euros, about 50 euros less than its initial price.
The size of this iPad is also very convenient, because it has a compact size of 10.9 inches , which makes it perfect to carry it in your bag everywhere, without being too small its screen, which provides enough space to manage all of them. your apps.
The resolution of its panel is 2360 x 1640 pixels at 264 pixels per inch , that means that everything you play will look very good, including videos, but also digital books and even your handwritten annotations.
This screen includes Wide color and True Tone technologies , this makes everything look vibrant, we must also highlight an element that makes it relevant for the hands of a student and that is that it has an oleophobic coating, which is resistant to footprints and this ensures that it is not stained everywhere.
The design of the iPad Air 4 is quite reminiscent of the iPad Pro. A style without bezels; Although Face ID technology is not present here , Touch ID is still present in its place, although that sensor has been moved, to the screen off button. Its edges are flat, which gives it an even more elegant appearance than the previous version.
One accessory that is compatible is the 11-inch iPad Pro Magic Keyboard , because this model is almost the same size as the iPad Pro 11 and works perfectly, so you can also type as if it were a normal laptop.
Regarding performance, we see that the iPad Air 4 has the A14 Bionic chip that is not as powerful as the A15 Bionic, but its capabilities are above average, it is compatible with Apple Pencil 2, it uses WiFi 6 and Cellular connectivity, it has different colors to choose from. Its storage starts with 64 GB of capacity and you can also buy it with 256 GB.
Advantages:
10.9-inch Liquid Retina display
Smart connector compatible with Magic Keyboard
Compatible with Apple Pencil 2
Still has Touch ID
A14 Bionic Processor
Disadvantages:
Higher price than other options on the list
Does not have Face ID
You only have 64GB or 256GB storage options
Buy : iPad Air 4 (Amazon)
iPad mini 6 (2021)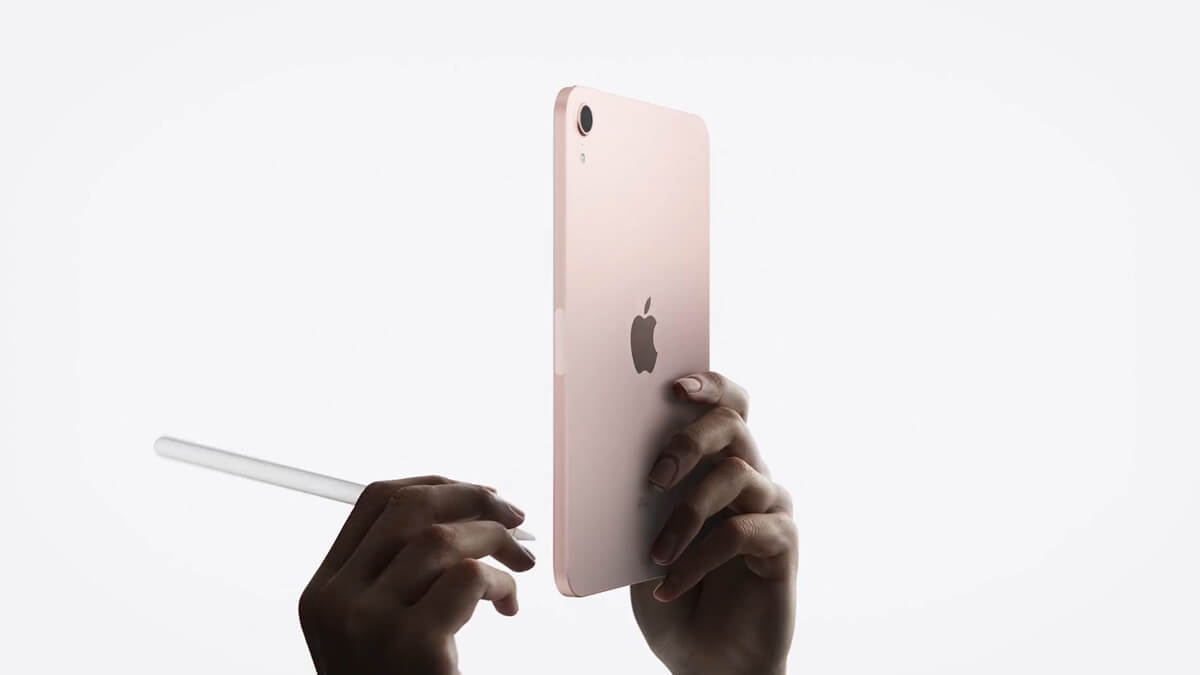 We are going with the next best iPad alternative for back to school, it is the iPad Mini 6 from 2021. This is an option for those who consider that the iPad Air 4 is too much in terms of dimensions , because here we will have a smaller screen, the features and its internals are more up-to-date and in terms of performance it may be a bit above the previous option.
The screen of this iPad is an 8.3-inch Liquid Retina panel , which we see incorporated within a body with flat edges and here we say goodbye to the home button, but that does not mean that it is Face ID, it is really about from a touch id sensor that is located on the top button next to the volume buttons , here went the Lightning port and in its place there is a USB-C that charges it faster and this would already be in line with what you have asked EU ports on devices.
In terms of performance, the iPad mini 6 comes with an A15 Bionic processor , which includes 6 cores, in addition to a 5-core GPU and a 16-core neural engine; It also has 80% improved graphics compared to its predecessor, which makes it a larger set than the one inside the iPad Air 4 and this makes it a better alternative if multitasking and the use of many apps is within your scope. routine as a student.
IPad mini 6 comes in four colors : space gray, pink, purple, and starlight. It is compatible with the second generation Apple Pencil, which is magnetically attached to the side of the device.
In terms of cameras, we see that Apple has done something better on this device and has included a new 12 megapixel rear camera with Focus Pixels and a larger aperture, it also includes True Tone flash.
The front camera has also been increased to 12 megapixels , something that is very convenient in today's educational reality with virtual classes and meetings, which is why they have incorporated the Center Stage that places you at the center of the screen in video calls.
As for the sound, we see a set of horizontal stereo speakers incorporated , which makes it perfect for watching videos, classes and listening to lectures in a very natural way and with the best quality.
So we also see a new advantage in the iPad mini with this generation and that is that it includes 5G connectivity , that is, you can add a SIM and have connectivity anywhere, something very important for the educational environment.
If everything is perfect so far what could be the problem? Well, this version is more expensive than its predecessor , at least about 100 euros and that can make it a bit difficult for it to reach the pocket of any student. However, it is worth buying because it will be a device that can last a long time and will receive operating system updates in the future.
Advantages:
Redesigned body with 8.3-inch screen and USB-C
You still have Touch ID on the top button
Bionic A15 Processor
It includes 12 megapixel cameras, it also has a Center Stage.
It has compatibility with Apple Pencil 2
5G connectivity
Disadvantages:
Does not have Face ID
Smaller screen than the other iPads on the list
More expensive than last year
Buy : iPad mini 6 (2021) (Amazon)
iPad (2021)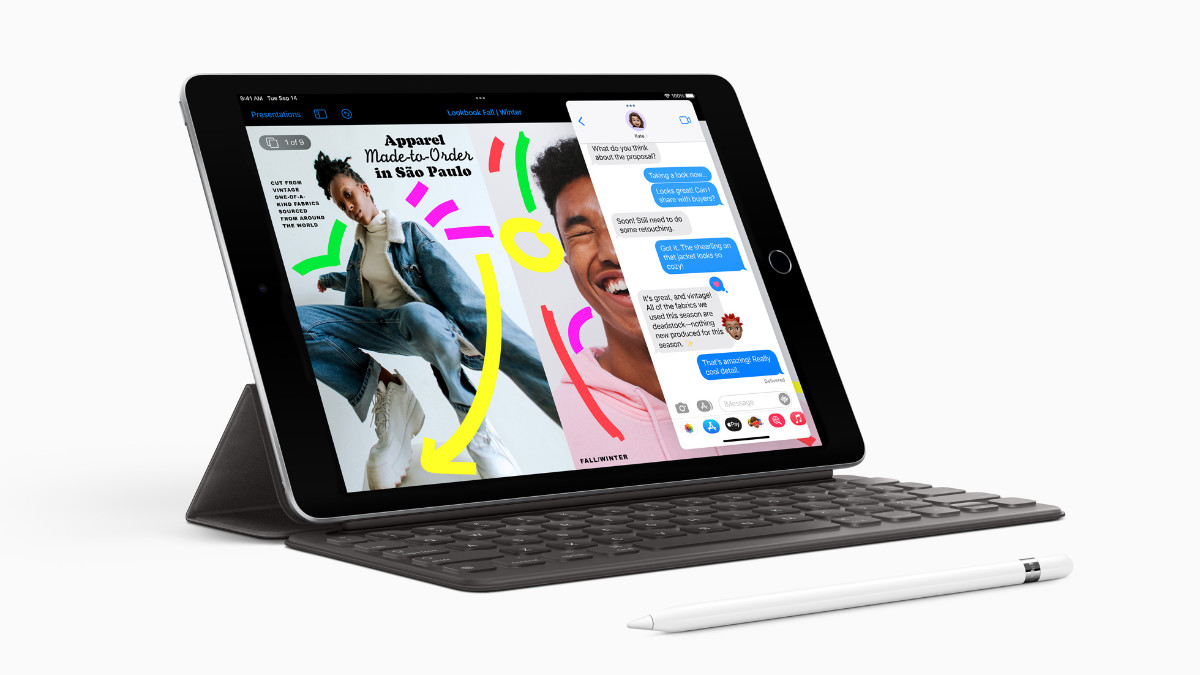 Another option on this list is the iPad (2021) which is traditionally the perfect option for a student who starts the new year and needs the support of a new device to carry out all their activities.
We start with the screen and it is a 10.2-inch Retina panel ; It is perfect for reading digital books, also taking notes by hand, managing documents, watching classes, making group video calls and any other task you need in the daily life of academic activities.
The disadvantage that you can have in this model is that it does not work with the second generation Apple Pencil, which is the newest, but it is compatible with the first generation Apple Pencil. This iPad has a Smart Connector, which will allow you to use accessories such as Apple's Smart Keyboard, a great ally for educational activities if you don't want to have an additional laptop.
The fact that the iPad (2021) is cheaper means that some specifications have to be sacrificed, for example, the processor is the A13 Bionic chip which is a bit older, although it is still quite fast to carry out academic activities.
The storage that is available for the iPad (2021) is 64 GB or 256 GB , this will force you as a student to have a better management of the content and apps that you store on your device, or to use better data storage in the cloud to save internal space.
The home button on this model remains , it also has larger bezels on the screen, however the space is not small to work and manage your content.
In terms of cameras, we see that the front sensor is 12 megapixel True Depth and it also includes Center Stage, which is ideal for academic activity and meetings. In the case of the rear camera, we see that it is still an 8 megapixel sensor.
Advantages:
This iPad is cheaper
It has a 10.2-inch screen
Supports 1st generation Apple Pencil
It has Smart Connector for smart keyboard and more
Disadvantages:
Uses older A13 processor
It doesn't come with Face ID and has large bezels
It only has capacities of 64GB or 256GB
Buy : iPad (2021) (Amazon)
iPad Pro 2021
We go with the last option on this list, it is the iPad Pro (2021) that for two reasons has remained until the end: firstly because it is the most powerful and secondly because it is the most expensive alternative in the count.
This option is available in two different sizes, you can choose the 11-inch iPad Pro and the 12.9-inch iPad Pro , this way you can choose the option that best suits your needs.
The 11-inch version is still ideal for portability and everyday activity that requires mobility, while the 12.9-inch option is perfect for those who want to replace their laptop with this device.
The 11-inch version continues to use the previous generation Liquid Retina panel, while the 12.9-inch comes with a new Liquid Retina XDR display, which achieves better reproduction of HDR content, as well as the incorporation of more vibrant colors , a student of design and any related career could value this characteristic.
In the iPad Pro (2021) the home button is gone and it does not have bezels, that means that you can take full advantage of the screen of the size you choose, being able to manage content with better space than the other options on the list.
The biometrics of this model is in the hands of Face ID and the processor is the most powerful we have seen in this count, it is Apple's M1 chip , with eight cores, four of them for performance and the other four for energy efficiency. The RAM memory is 8GB in the models with storage of 128 GB, 256 GB and 512 GB; while you will find 16 GB of RAM with the 1 TB or 2 TB version.
It has a dual 12-megapixel and 10-megapixel rear camera, plus a LiDAR sensor, which makes it perfect for taking photos of documents, presentations and recording important academic activities. The TrueDepth front camera is 12 megapixels with Center Stage, which makes it ideal for all video calls and virtual activities.
The iPad Pro (2021) is compatible with the second generation Apple Pencil , plus it includes a Smart Connector to use accessories such as Smart Keyboard and Magic Keyboard. This model also includes 5G connectivity.
Advantages:
Comes in 11 or 12.9-inch sizes
Use Face ID
Has Apple's M1 chip
Compatible with 2nd generation Apple Pencil
Can upload up to 2TB for storage
Disadvantages:
It is very expensive
It only comes in two colors
No 3.5mm headphone jack
Buy : iPad Pro (2021) (Amazon)
Which iPad to choose for a student?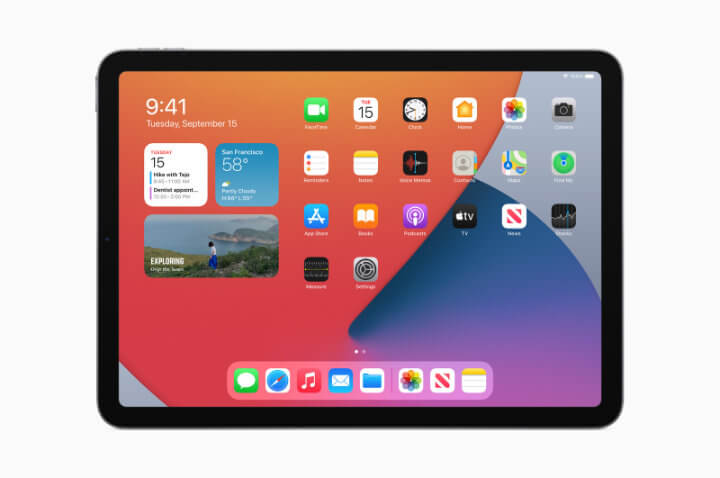 At this moment, Apple has these four iPad models available in the market, each one with its characteristics and advantages, with different prices and specifications; However, the best alternative in terms of quality – price is the iPad Air 4 in the case of a student, because it includes professional-level functions at a reasonable price.
This version is quite comfortable in size, it updates with iPadOS 15 and you can get storage of up to 256 GB, in addition to having a processor (A14 Bionic) better than the iPad (2021) although it is not as powerful as the iPad Pro (2021)
In conclusion, this alternative may be the best option, although as always, everything will depend on the budget you have available to buy the best device to meet your needs.