The expected reactions to the messages are getting closer, as they are already available in WhatsApp Beta for iPhone . They do not appear to all users of the trial version, but little by little they will be extended.
A few days ago we learned that reactions are part of the news for WhatsApp Communities, but that they will arrive before this new feature is released, and will be available in all conversations.
If we have WhatsApp Beta 2.22.9.71 or higher on iPhone, we could be among those who can already use reactions. To check it, we must press and hold on a message, and if so, we will see the emojis of the six reactions on it.
At this point, it seems to have already set which reactions will be launched at first: thumbs up, red heart, face crying with laughter, face of astonishment, face of sorrow and praying hands . Overall, it seems like a good choice for the reactions goal.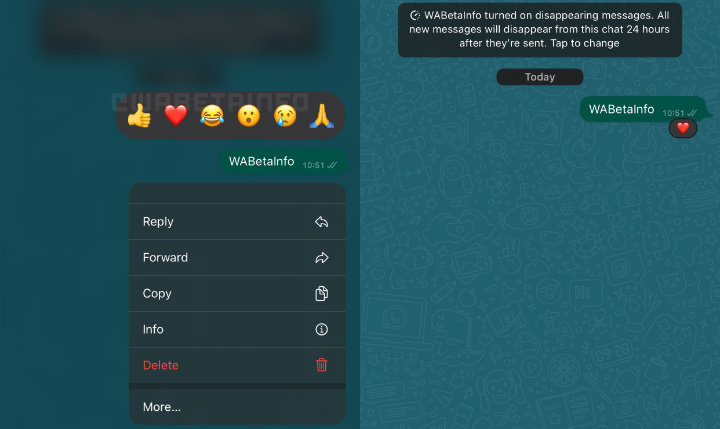 The reactions will allow us to express our opinion of a message in a more subtle way, without generating new notifications . For example, a thumbs up to show agreement or a heart if we like something. If the other person doesn't need an explicit response right away, it's a good way to avoid excessive interruptions.
We have explained how to download the WhatsApp beta on iOS, unfortunately, the number of seats is very limited. If we want to join, we'll have to keep an eye out for future TestFlight openings on the Apple App Store.
In any case, it is a clear indication that WhatsApp reactions are coming soon for everyone. The company has only indicated that they will be activated over the next few weeks , without an exact date, and it is to be imagined that they will do so gradually.
With the arrival of notifications to WhatsApp Beta for iPhone , its launch is already very close, and it is likely that between April and May 2022 we will receive new news of this long-awaited novelty.
Via: WABetaInfo