The Windows 11 Insider update 22000.466 arrives and with it, several of the problems that users have been experiencing with the new version of Microsoft's operating system are solved, considerably improving the experience and compatibility with applications, as well as some driver compatibility issues. .
Major new features in this Windows 11 update include improvements to the Microsoft Edge browser, taskbar icon support, and some language support issues when running system tasks.
Graphics enhancements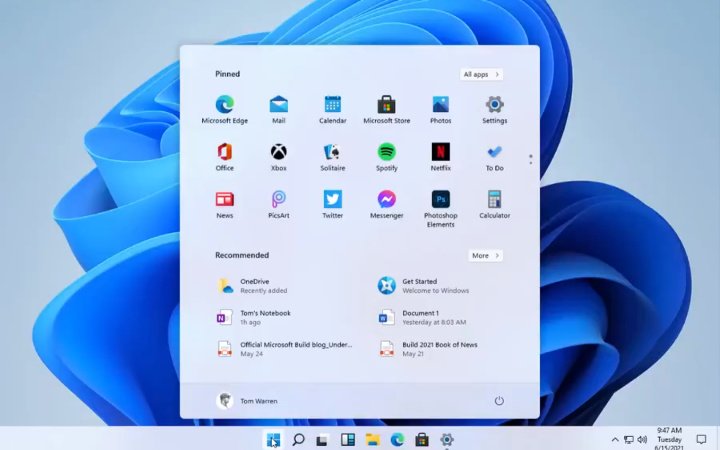 One of the main improvements will be noticeable in app installations on ARM64 devices. Also, DST has been updated to start in February 2022 instead of March 2022 in Jordan.
A bug previously seen in Windows 11 caused ARM64 devices to stop responding when hibernating or resuming from hibernation, the issue has now been resolved with this update.
Another drawback that arose was the inability of some image editing programs to reproduce colors correctly on certain high dynamic range (HDR) screens. This frequently affects white colors which may display bright yellow or other colors, however this has been fixed in this release.
Improved auto-brightness algorithm to provide better response in low light conditions on all supported systems.
Improvements in interface and connectivity with peripherals
Also, an issue that caused the audio service to stop responding on some devices that support hardware-accelerated Bluetooth audio has been resolved. In the same way, the bug that occurred in which the information text to a client about the progress of the Windows update in Japanese was resolved.
Starting with this update, users will also no longer experience the issue that affected app icons when apps were not running. On the taskbar, these icons could be displayed as active as if the applications were running.
If you are a VPN user on Windows 11, you also get good news with this update, as the problem that caused VPN profiles to close unexpectedly will no longer happen.
Performance and system performance improvements
The known "0x80090011" command error has been resolved , this is an issue that could cause the Get-TPM PowerShell command to fail when it tries to report the Trusted Platform Module (TPM).
Also fixed was a bug that caused a Remote Desktop Protocol (RDP) session to disconnect or the screen to go blank for Server Core. This issue occurred when the AppCompat feature was installed.
Similarly, Microsoft addressed some issues that affected File Explorer's performance when browsing for files and selecting files. Added a new "Your Microsoft account" page to the "Accounts in Settings" category of Windows for Home and Professional editions.
Added the HelpWith feature, which uses Microsoft Bing technologies to suggest help topics that are relevant to each setup page. Another of the bugs that appeared was that of the automatic hiding function of the taskbar that was not being executed correctly, but it has already been solved with this version.
With this update they also addressed the issue that caused lsass.exe to stop working and the device to reboot. Occurred when querying the Windows NT Directory Services (NTDS) counters after the NTDS service has been stopped.
Finally, it also highlights that the failure to install certain complementary printer applications when the printer device driver is being installed has been fixed.
Download Windows 11 ISO