The first details of the Telegram Premium payment version are filtered, it would be an evolution of the messaging platform, but with certain improvements that you cannot use if you have a free account. Recently, it was learned that the company made some moves to monetize its platform during 2021.
Telegram has been driving fresh money in with the addition of ads and additional features tailored to mass group channels to attract investment. A clear sign that the platform is trying to bring in profits is the beta version of its iOS application, there it leaves some indications that users will soon have to pay for premium features.
What we know about Telegram payment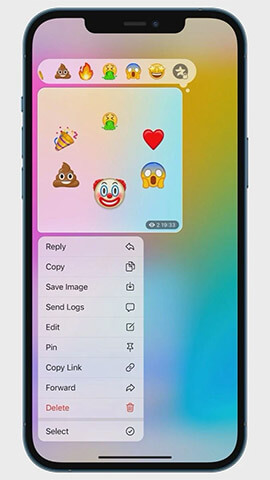 With the 8.7.2 test version, a variety of reaction emojis and stickers that were marked as exclusive to Telegram Premium were released on the Telegram beta channel. Users who select these stickers and reactions will be asked to sign up for the paid service.
In fact, premium stickers that appear in a conversation thread will be blocked from view by free users and will be replaced by the same call to action: a paid account invite.
For now , there are no further details about the Telegram premium program itself, since the price and the rest of the advantages offered by this service have not been announced.
For now, the premium service only shows its existence on iOS and, furthermore, the only elements that have been shown are those related to stickers and customization in chat.
It is expected that, in the future, Telegram will offer more details on how the update system will work for users with free accounts and what are the functions that will be exclusively for users who sign up for the Premium version .
Via: AndroidPolice