Instagram users in the US will finally start receiving product tagging , a feature that was only available to a small group of people, but the feature is expanding and will be available to everyone to tag products.
Until now, only Instagram creators could tag products in photos, but that will change from now on as soon as the Instagram update is ready, expanding that capacity to all users, whether or not they are creators on the social network.
This decision has a double objective, on the one hand, to help other people who see the photos with products, discover new articles for them and, on the other hand, also to help companies have greater visibility and audience within Instagram.
Notice to business owners
Once a user tags the photo, the owners of the stores that are added to Instagram Shopping will receive the corresponding notification, notifying them of someone who has tagged any of their store's products in a recently uploaded photo.
The owners, if they wish, will have a specific section where you can see all the product tags that other people have put, so they can have control over how popular their articles are on Instagram, how many people tag them, etc.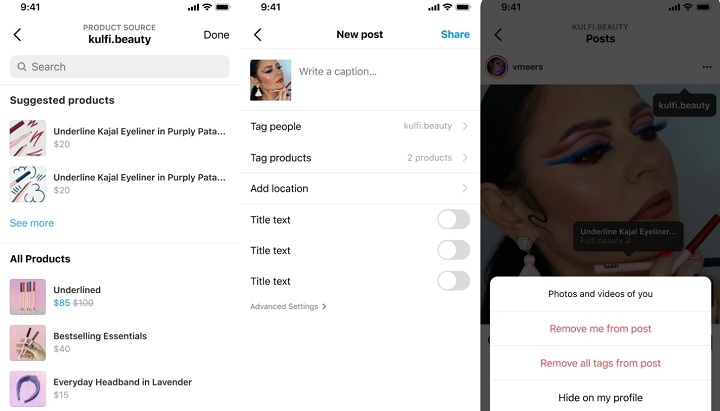 Labeling articles will be something simple, just upload the photo and follow the different steps of the wizard, in one of the screens you will have to add the title and then you can add the brand and the product label of any of the businesses that appear on the screen. search.
An important detail is that several products can be tagged in the same photo . Also, once the photo is uploaded, anyone can click on the photo to access the link of the products in the corresponding store and with the possibility of purchasing them.
But beware, because product tagging is only available to Instagram users from the United States , if you are a citizen of another country you will have to wait a little longer so that you can enjoy this and other upcoming Instagram news that will arrive in 2022.
Via: Techcrunch