If you are wondering which version of iPhone 13 you should buy, then you should know that there are four iPhone 13s, four different sizes and prices … so we are going to elucidate the pros and cons of the iPhone 13 mini, iPhone 13, iPhone 13 Pro and iPhone 13 Pro Max, so that you know which one you should buy.
We are going to review which iPhone 13 may suit the type of phone you already have or what you expect from a mobile phone, if you are just arriving in the Apple world, although we know that there are many factors that influence the type of smartphone you go. to choose.
iPhone 13 mini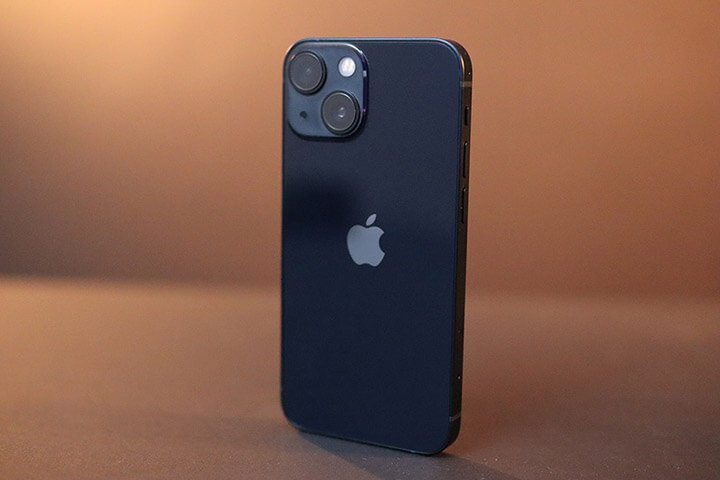 We start with the smallest, but no less powerful of the models, the iPhone 13 mini, which costs from 809 euros.
This option is quite interesting because it is a small version of what the iPhone 13 itself brings with it , the same processor, memory, camera, the same colors and storage capacity … What changes is the size of the screen and the battery.
Its screen is 5.4 inches Super Retina XDR although this model continues to stay at the refresh rate of 60 Hz, to which we must add the reduced eyebrow, something that we already see in the entire series this year.
The iPhone 13 mini performs well with the A15 Bionic chip , to which we must add a screen that looks really good, whether you are playing games or watching movies.
The problem with this model could be that the battery really does not manage to complete the day of autonomy , so if you are one of those who use your mobile too much, then this may not be the right model for you, but if you take a risk with it, you should know that you have to visit the charger before nightfall.
However, it is not a big drawback, because in 30 minutes you have 50% of the battery with fast charge , so that should not be a real limitation not to choose it. Fast charging by the way is the same throughout the series. And that includes MagSafe technology.
If you ask about his photos, the truth is that he takes ideal pictures with his double camera , since it is the same as the iPhone 13, in general his portraits look good, the cinematic video meets expectations and the selfies have been improved. In general, all sensors collect more light and that makes them more powerful.
If you come from using an iPhone SE, an iPhone 7 or 8, the iPhone 13 mini may be a good idea for you , because it keeps a small size and also you pay less when you buy it.
iPhone 13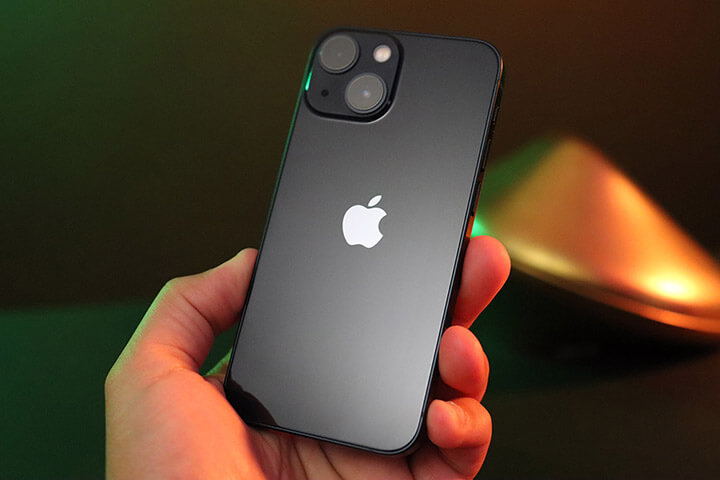 Now we go with the next one on the list and it is the regular iPhone 13, it is larger, with a 6.1-inch OLED XDR screen, also Retina and with 60 Hz refreshment.
All the features that we saw in the iPhone 13 mini apply to this mobile, except the size and the battery and of course, the price, which starts from 909 euros.
In this model you can have a better experience with the battery , since it can last for the whole day, being able to leave the passage through the charger until the next day.
Although all models share the same A15 Bionic chip , one thing you should know is that the graphics performance specifications change. In these two they are slightly lower, while the Pro if they have a better configuration.
Something to highlight is that now artificial intelligence helps you take better portrait photos, and in this case it can even use the wide-angle lens to give you full-length photos. In addition, both the 13 mini and the 13 lack a telephoto lens, which will give you a lower photographic quality than the other more robust models, or rather less options to get good photos.
The iPhone 13 is ideal for those who do not need a mobile with great power , but still want to play on a slightly larger screen and of excellent quality, they do not mind not having ProMotion and they do not really need the third sensor.
An average user should not need so many photographic sensors on their phone … This mobile may be the most balanced of the series, it does not have anything to spare or lack for its price, and if for example you have an iPhone 8 Plus, an iPhone X, a iPhone XR, an iPhone 11, the change is good for you.
iPhone 13 Pro
Surely you have already noticed that the iPhone 13 Pro has the same size as the regular iPhone 13, however they are two different phones and their price is quite higher, since it starts at 1,159 euros and that has several reasons.
On the one hand, there is the fact that it comes with a superior screen, in which we do see ProMotion technology that allows an adjustable refresh rate of up to 120 Hz, which makes this screen one of the best available.
The other element that separates this model from the regular iPhone 13 is its set of cameras, here we see a triple 12 megapixel camera on each sensor and it also has a night mode on each lens, so we can have a better lighting result even in the portrait mode.
Of course, this mobile includes the cinematic mode , and something that we have not mentioned is that all the phones in this series have new photographic style modes, something interesting that will allow you to select the tone you want your photos to have.
The two Pro models can also be purchased in up to 1TB , something that the previous ones do not have, and they also add professional video options.
Who should switch to this phone? Those who have an iPhone 7 Plus, 8 Plus, and the 11 Pro , because they will notice the difference in performance, photography and battery, which by the way can last more than a day on a single charge in average use.
iPhone 13 Pro Max
Now let's talk about the iPhone 13 Pro Max, the jewel in the crown and the most expensive of all. It has all the features of the Pro, with its three regular, angular and telephoto lenses, improved night mode, more luminosity, and as I said before, Dolby Vision support, ProLevel HDR recording, variable screen at 120Hz …
It has everything, including a bigger battery , although in preliminary tests both phones lasted about the same, you probably have to see that the screen is larger than 6.7 inches. This phone, by the way, costs from 1,259 euros, so it's a great investment.
This model is recommended for those who like large screens to enjoy all its contents , and if you are also going to use it to record videos, surely this panel will be better to see the details and use the cinematic mode.
Storage to choose
In general, a person who takes some photos and videos from time to time, could be fine with 128GB for at least two years , however, you must take into account the pace you are taking with your current phone, that is, if it is of 128 GB and in a year and a half you already filled it, possibly you need to go to 256 GB or even 512 GB.
Now, for those who plan to create content, shoot cinematic videos or ProLevel, a 512 GB model and up is recommended , because cinematic video is heavy. As you can see, it all depends on what you need and how you consume memory on your current phone.