Posting reactions to Instagram Direct privates is a fairly simple procedure. This tool has been available for all users for several months and the truth is that not everyone really knows how it works, despite having a procedure as simple as giving a couple of taps.
Many times we receive some kind of message through Instagram Direct. It can be from a friend, family member or your partner, but sometimes it's just a joke or an interesting post. In most cases it is simply a publication that they want to send to share with you and it does not require a great response , but a reaction will suffice, precisely what we will explain below.
Download the latest version of Instagram for free
Reactions with emojis in Instagram direct messages
The procedure to react to Instagram direct messages is quite simple; in fact, it's such a quick action that you won't need to spend more than a few seconds once you know how to do it quickly.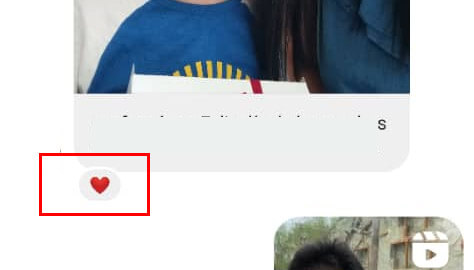 The most popular reaction and the one that everyone knows is the red heart . It is very easy to use because everyone knows that it will be enough to double tap on the message or post that they send you through Instagram Direct and the other person will already know that you like what they sent you.
Also, it is possible to send a reaction with an emoji other than the red heart and for this you must follow the following steps:
Enter the conversation you want to react to , then navigate to the specific message you want to react to.

Once there, make a long press on the message and you will see how several quick access emojis are displayed, such as: the red heart, laughter, amazement, crying, annoyance and thumbs up.

However, those are not the only reactions available. You will be able to see that in the row of emojis that are displayed you will see a gray cross on the right side .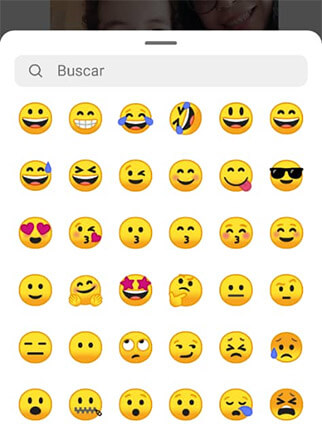 By clicking on the cross, the complete list of all the emojis is displayed , so you can choose any of them to react to.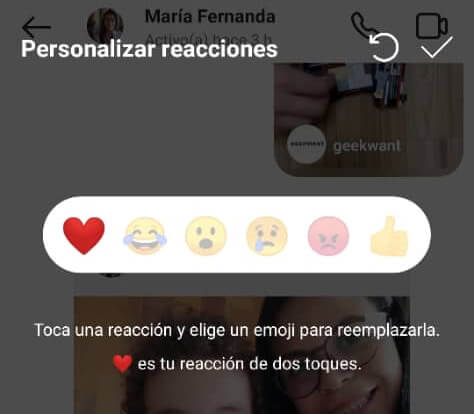 You can even choose five favorite emojis to customize the quick access reaction bar , being able to replace the aforementioned emojis; except the red heart.
Once you have chosen the emojis for the quick reaction bar, you only need to press the check symbol located in the upper right part of the screen.