One more year it is time for you to create your Best Nine 2021 with photos from your Instagram profile , a summary collage with the best photos of the year that you have uploaded to the social network that you can then upload again so that your followers know your better content.
There is no tool within Instagram that allows you to carry out this procedure, so you must resort to a website or application that makes you that collage with your best photos of the year and we are going to show you 2 websites, which are very easy to use as you will see.
The most attractive thing about these websites is that it does not require that the user have to register to use them , the only thing they must know is the username they use on Instagram and from there the platform takes its time to select the best images of 2021.
With BestNine.net
An attractive website is BestNine.net , in which you also do not need to register and from which you can create a composition of 9 photos that the website considers the best of the year. These are the simple steps you should follow if you decide to use this website:
Access the web.
Web: BestNine.net
Write the name of your profile where it says "Instagram ID" and click on GET. Now you just have to wait a few minutes for the web to analyze your profile and choose the best photos, keep in mind that it may take a little longer or even fail, but that is because there may be saturation on the servers due to the high demand for use that has.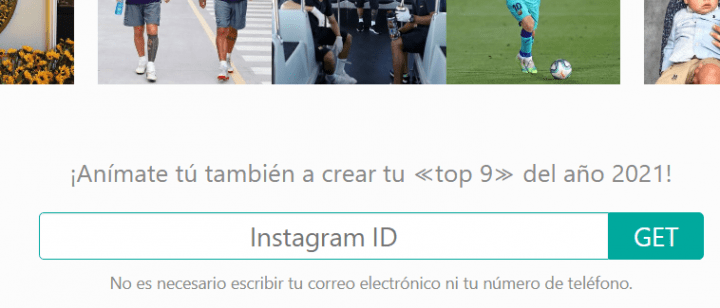 Through the Bestnine.co website
If the previous option does not work, Bestnine.co is the best option and it is even easier to use because you only have to synchronize your Instagram account with the web service to make the collage of the best photos of 2021. These are the steps to follow :
Access the web.
Web: Bestnine.co
Click on " create 2021 best nine ".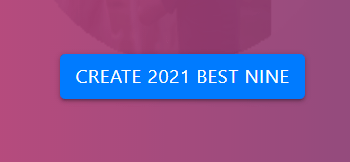 Then click on "continue" .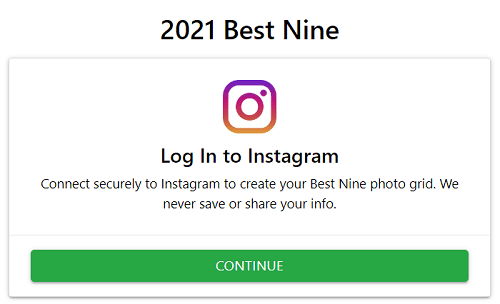 Then log in with your Instagram account data . Wait a few seconds and the collage with the best images of your profile will appear.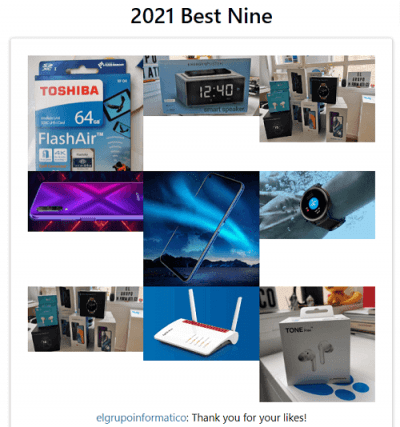 This application is also available for the iPhone or iPad, so you can download it for free from the App Store or directly from the link that you will see just below.
With any of these websites you can create your Best Nine 2021 with your best 2021 Instagram images , so if you are very active on the social network, you will surely like to know that compilation of images that the web considers the most attractive of the year.