If we usually make video calls on Instagram and Facebook Messenger, now there are more possibilities for fun, since both social networks have added a perfect word guessing game to entertain friends.
The name chosen by Instagram and Facebook Messenger is "Heads Up!" , because it is inspired by an American television program by Ellen DeGeneres, but the mechanics to guess the words are known all over the world, including Spain and Latin America.
Basically, we must guess a character or word written on our forehead by asking the rest of the participants , an augmented reality effect places a poster that only the other members of the video call can see.
The rules of the game are now to our liking, the most common is that we can only ask "yes" or "no" questions to guess the word , and that if we do not, we turn to the next person.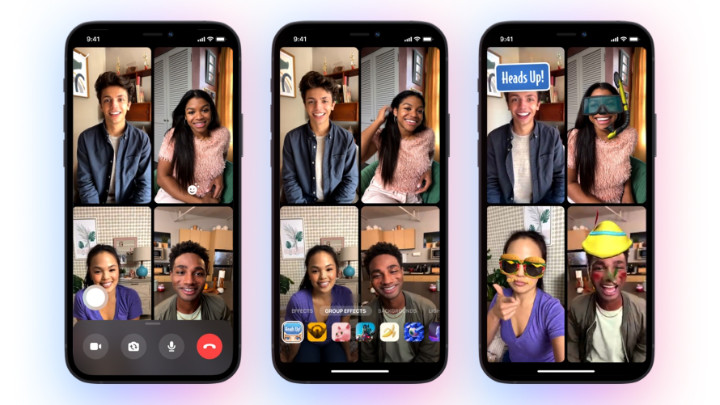 Instagram filters offer many possibilities, and some external creators were already making simple games, which are now receiving an accolade from the company itself.
To try "Heads Up!" In Instagram and Facebook Messenger we have to click on the "Group Effects" option and choose the game icon. Little by little more songs will arrive, but at the premiere we will be able to choose between animals, the 90s and food.
Those who do not have the turn to guess will be able to use masks or filters, in fact Facebook recently renewed the augmented reality filters with more options.
Unfortunately, this novelty does not seem to be available right now in Spain . Nor has it been announced exclusively for specific countries, so we assume that it will be activated gradually, perhaps with a certain delay for the translation of the words to be guessed.
Of course, the word guessing game opens up new possibilities for Instagram and Facebook Messenger , which clearly bet on leisure when it comes to video calls. And that's without forgetting all the Facebook Gaming games, which are reaching a larger audience every time.