It is essential to download the AMD Radeon drivers corresponding to your graphics card if you use Windows 11 , in this way you ensure proper operation of your graphics card in this version of Windows, and it is convenient to know how they can be downloaded.
Windows 11 arrived months ago and since then manufacturers have had to develop different drivers so that their peripherals and components work optimally in Windows 11, otherwise we would not be able to use the monitor, listen to music, etc.
In the case of AMD, many of its AMD Radeon graphics cards already have a driver for Windows 11 , so it is important to look for the one that corresponds to your graphics model to see if it is available, something that you should check before installing Windows 11.
These are the steps you must follow if you want to download the AMD Radeon drivers for your graphics card for Windows 11:
Access the official AMD website to obtain the drivers, in this case you will find them on the support page, we leave it below
Web: AMD Drivers
Now you have to select your graphics card model from the list , you must know very well what graphics card you have because they are the drivers that you must download, you can select them from the "get drivers and assistance" section or in the "search for your product" section.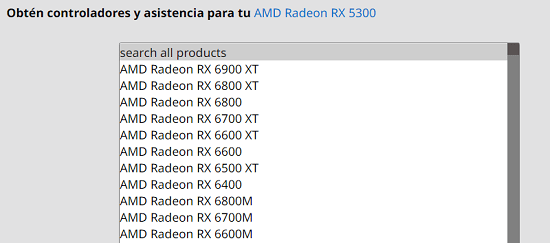 When you have found it, click on "send" .
Now a new page will open, you will have to look for the reference "Windows 11 64 bits" to be able to obtain the drivers for that version of Windows, which is the one that interests us, so click on that option and then on "download" so that start downloading the drivers.

With the AMD Driver Auto-Detect Tool
AMD makes the AMD Driver Auto-Detect Tool available to all users, which is nothing more than a utility compatible with Windows 11 that detects the graphics components of your PC and is responsible for automatically searching for and downloading the corresponding drivers .
It is useful software for those who do not know what graphics model they have, since the utility is responsible for detecting it and obtaining the correct drivers, so that the user can then install them. First you have to download the utility, then we leave you the link:
Download AMD Driver Auto-Detect Tool for Windows 11/Windows 10

Next, it is a matter of installing following the steps that we indicate:
Open the app you just downloaded and click on "install" and wait a few seconds for the process to finish.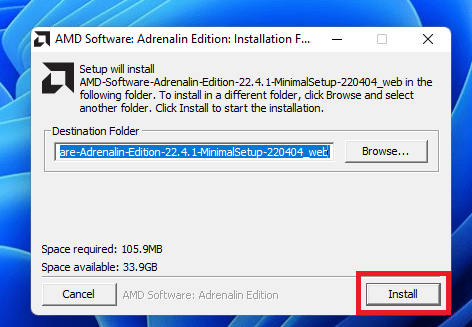 Then, you should find a screen to install the drivers that have been detected, you will have to click on "install" .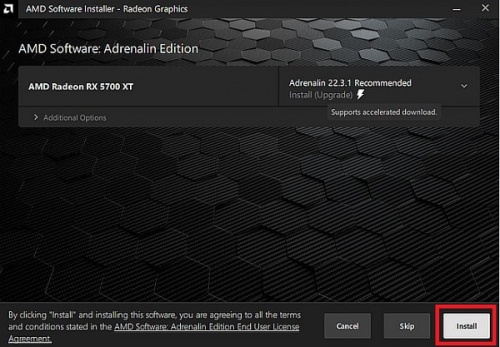 And that's it, now you have to wait. This is the fastest and easiest way to install the drivers that the utility has detected that your graphics card needs, now it's just a matter of waiting for the installation to finish and if you want you can restart the computer.
If you are an advanced user, you will probably use the first option, however, if you have more basic knowledge or do not know the model of your graphics card, the AMD Driver Auto-Detect Tool will help you, in any of the cases you will obtain the AMD drivers for Windows 11 .