A scam is circulating these days on WhatsApp . The message says that they are giving away a package of 50 GB of mobile data to celebrate the anniversary of the messaging application.
Be very careful, this malicious campaign does not seek to give away mobile data to anyone. What will actually happen if you fall for it is the following: they will get your phone number, and then you will be redirected to other websites that claim to install adware on your device .
In case you don't know what adware is, it is malicious programs that display unwanted advertising on the user's computer. If you want to know how to activate adware protection in Windows 10, please read this article carefully.
According to ESET, the software company specialized in cybersecurity that has investigated the matter, these are the scenarios that you will find during the scam. First of all, the link that appears in the message is suspicious at first glance, and it only takes a glance at the URL to realize: it is not the official WhatsApp domain .
In case of clicking and opening the scam, a website will be displayed that also has nothing to do with the official WhatsApp site . Of course, do not get lost because it uses the name to give it a legitimate appearance.
To give the fraudulent page more credibility, they also add fake comments from non-existent users (so-called "bots"). These comment that they have received the gift of 50 GB… and it is totally false. If you go ahead and click on the "click here" button, a field will appear asking to enter the phone number .
The reason? Supposedly, to verify if the user is eligible to receive the 50 GB free data plan valid for three months. One more proof of deception: you do not need to enter a real number , because even if you enter a made-up number, the result will be the same. When you click on the "send" button, a message will appear congratulating you for entering the select group of lucky ones.
Then, they will ask you to share this information with 12 friends or WhatsApp groups in your address book. And they promise that, as soon as you do, you will receive the 50 GB of free data on your phone in a maximum of five minutes. But the scam asks to take one more step to obtain the benefit and, in addition, other prizes (iPhone or iPad) are also offered so that the user wants to continue.
Regardless of where you click from the three options, "verify now", "click here" or "phone verification", you will be redirected to other websites that recommend you to install different browser extensions or plug-ins.
These extensions are completely unknown and are not found in the official Google Chrome repository . This is because the extensions are actually the adware mentioned above: malicious programs that display unwanted advertisements.
And there is one last trap in the way: in addition to these extensions, the scam will open a new page requesting permissions to verify that it is not a bot . If the permissions are granted by the user, unwanted ads will start to be displayed on the computer, leading to a request: installation of security patches because harmful software has been detected .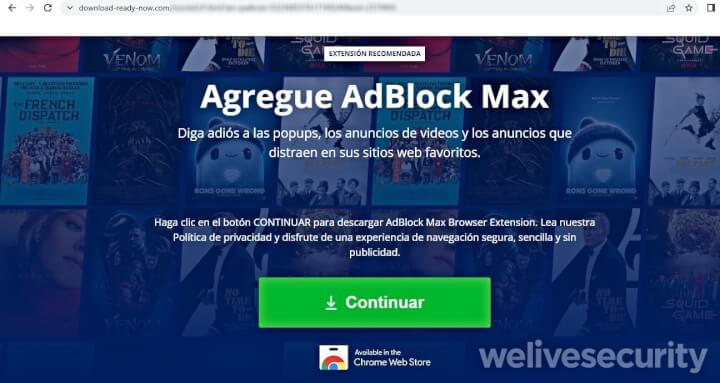 This is completely false, and the only goal is to lure users into downloading additional software that is much more harmful than adware. We are talking about malware: malicious programs designed to infiltrate computer systems without the user's knowledge , carrying out harmful actions on them.
Another of the hoaxes that are playing lately is that WhatsApp will stop working from Friday, April 1. If you want to know the truth about the matter, do not hesitate to go through this article.
Recommendations against hoaxes and scams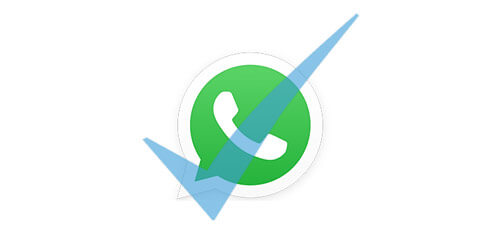 When you find yourself browsing the Internet, the premise that you should always keep in mind is caution and distrust . In any case, here are some tips to guide you through the world of hoaxes and scams:
Gifts do not exist : when they send you promotions, bonuses and/or discounts, immediately distrust the message. If you have not participated in any official giveaway, ask yourself why they would give you something… much less through a simple WhatsApp link.
Do not open the message : directly, ignore the scam or hoax you have received. Some messages of this nature, simply by clicking on the link, can infect your device with malware and perform harmful actions on your device.
Check the official sources : if in doubt, it is best to check the veracity of the message with the official sources; that is, with the brand in question. Surely you can do it through a customer service phone, an email and even through social networks.
Break the chain : don't be guided by the number of times you've received the message, or by how close you are to any of the contacts who sent it to you. Delete the message automatically and warn as many people as you can about the scam.