We already have the first image that shows us the WhatsApp app for macOS , which means that the developers are already actively working on a version of the messaging app so that users who have a Mac computer can use it.
So far, it is only possible to use WhatsApp Web on macOS to chat on WhatsApp , but the new app will soon join it, which will be a reality in a short time, it will probably be part of the WhatsApp news of 2022 or already of the year 2023.
Download the latest WhatsApp update
In any case, thanks to WABetaInfo we have an image of that application that shows a bit of its appearance and that is what the user will first find when opening it, it consists of a message to synchronize the phone with the app by capturing the QR code of WhatsApp.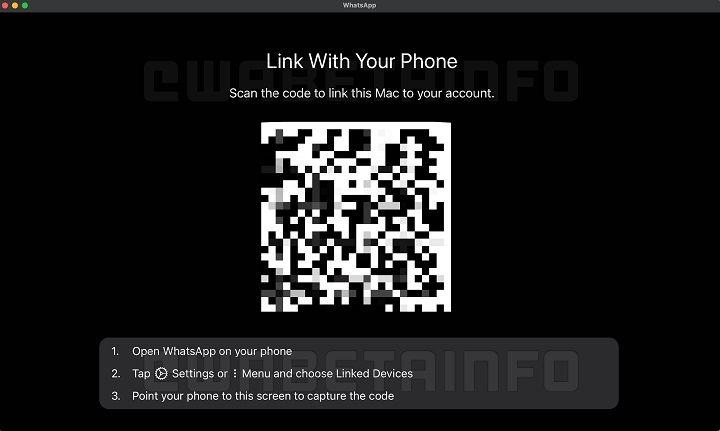 That newly started session will then appear on the iPhone or Android phone in the respective settings in the "linked devices" section, being able to close the session from there if there comes a time when you are no longer going to use the open instance in WhatsApp for macOS .
When the time comes, whoever has a MacBook will find the WhatsApp app in the Mac App Store and will be able to download it for free. It is not yet available, since it is in full development, although there is also no official confirmed date of when it could be available.
While the developers work, we will probably know some more details about its operation and even some more images before it is officially released, so in the coming weeks and months we will surely have much more information.
The only desktop version that exists now is WhatsApp Desktop for Windows , an app that by the way will be renewed soon with a makeover adapted to Windows 11 and that is available in the Microsoft Store, later the app for macOS will join it.
While we wait for the arrival of the WhatsApp app for macOS , you have no choice but to use WhatsApp Web, it may not be as comfortable as using an application, but at the moment it is the only official option to chat using any Mac computer.