You must know the list with the worst Samsung mobiles in 2022 . Certainly, Samsung makes good phones, but the truth is that it is not a good idea to buy any of its mobiles and that is that you should not be influenced by the brand. There are a series of elements that you should consider when buying any smartphone, no matter who the manufacturer is, because reputation is not everything.
In this list with the worst Samsung mobiles in 2022 you will be able to see different models, which stand out negatively for having lagged behind with the operating system updates . Other models may not be a good idea, because they have not had a good performance since they were announced, it may even happen that your camera does not help you or that your battery leaves much to be desired. In any case, these are the Samsung mobiles that we do not recommend at this time.
Samsung Galaxy A02s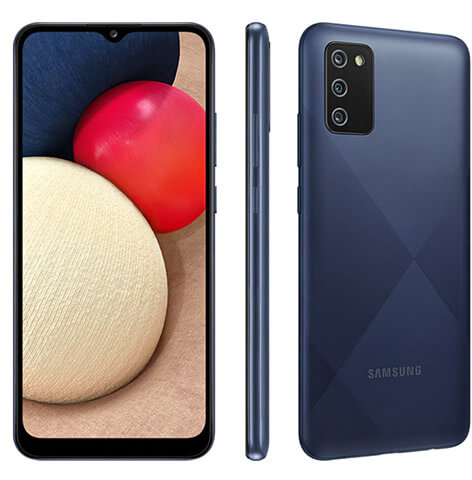 We are going to start this Samsung blacklist with a model that you have surely heard, but due to its bad reputation, it is the Samsung Galaxy A02s . This terminal is certainly not the worst of all, but time and updates devoured its processor and RAM, to the point that today it cannot keep up with the applications we use today.
Turning to the screen of this model we can see that its screen is Full HD, but the quality of automatic brightness and graphics management is definitely not the best .
As for the design, we can see that it corresponds to its range, it is a cheap and simple mobile. Its battery has a large capacity, but the energy management of its processor can devour it in much less time than you think. In addition, the version of the operating system was left behind, which means that you definitely do not have a good optimization to get to the next day on a single charge.
Now, if you are a fan of photographs, this is definitely not the phone for you. Its main camera is triple, but its lenses are quite basic and in terms of software it cannot provide good quality in the captures it makes.
Also, it is important to note that this mobile no longer has time to support the operating system , so it is not worth buying it, because it will not update anymore.
Samsung Galaxy A03s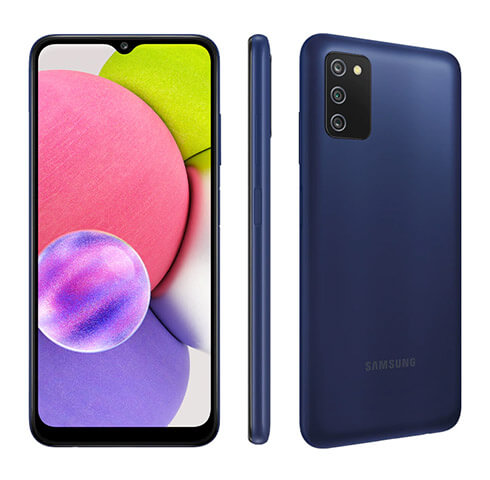 We are now going to move on to the "older" brother of the previous model and it is the Samsung Galaxy A03s. This phone is really a vitaminized version of A02s and with another processor, but here it has a trick, because this Mediatek chip would be the equivalent of the Snapdragon 450 of the previous mobile , so let's say that it remains the same in this regard.
The design remains the same, simple, without major details to highlight. This model has the same triple camera and the only thing that stands out is that it hit the market with native Android 11.
It's basically the same phone, but with slightly better performance. This model has one year of support left by Samsung, so think twice before buying it, because it would not be a good investment.
Galaxy M11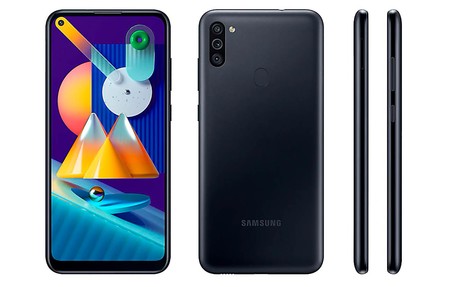 At the beginning we told you that Samsung makes good phones, but the truth is that not all devices have the same quality and proof of this is the Galaxy M11 that we will talk about now. This terminal is another version of the Galaxy A02s, but with an alternative for more storage and a slightly better camera.
The screen is a little smaller, it also comes with native Android 10. The battery is also great, but its processor and its operating system give it little chance of managing itself well, which does not make it the best alternative to buy, even if it has a higher Storage capacity.
This terminal was released in March 2020, so it will lose support in March 2023. If your budget is limited, you can surely get a better mobile than this for the same price.
Samsung Galaxy ZFold 2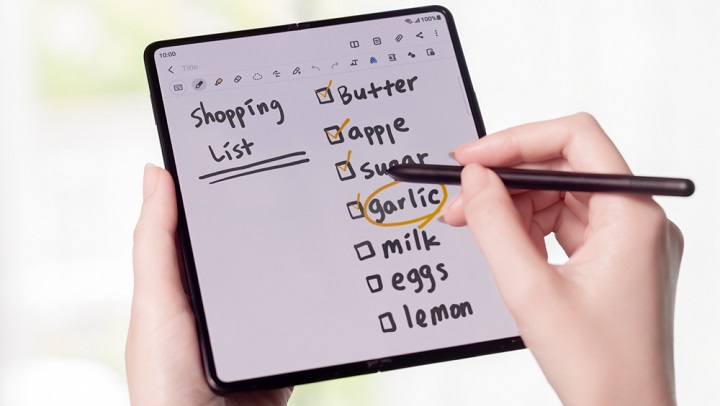 We continue on our list of the worst Samsung phones to buy this 2022 and we have reached a high range, so if you have no budget problems when changing phones, we recommend: stay away from the Galaxy Z Fold 2 .
The phone is not really bad quality. The problem with this device is that its price does not go down too much and it already has a successor on the market right now , with better features and a fairly similar price.
This means that for almost the same price, you would have the next generation of the processor, one more year of support from Samsung and a new version of the operating system natively.
The battery is only slightly larger than that of the successor, but this is surely an absence that is compensated by good software and better energy management. Another disadvantage is that you would have a year less of operating system support from Samsung, compared to the Galaxy Z Fold 3.
Samsung Galaxy S20 FE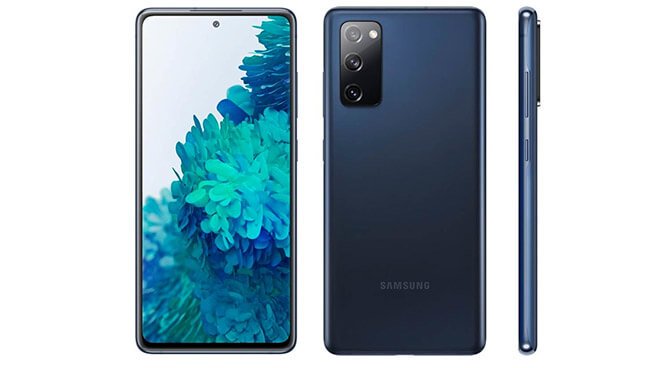 Now we are going with a phone that was very good at the time of its launch, but today it is not a good idea to buy it at all, it is the Galaxy S20 FE.
In 2022 there are many Samsung phones on sale and this one, although it has dropped in price, for that budget you can probably get the base version of the Galaxy S21 or its successor model.
It lagged behind two generations of processor, the native operating system is Android 10 although it updates, but not for much longer. The battery may be enough to get you through the day, but don't expect more of it.
The screen is good because it has a 120Hz refresh rate, but the design is basic with a plastic back cover that makes it feel cheap.
We dare to tell you that if you are interested in the Fan Edition, wait a little longer and for the same price you can take the Galaxy S21 FE that is getting lower and lower in price . This model only has two years of support left by Samsung.
Samsung Galaxy XCover Pro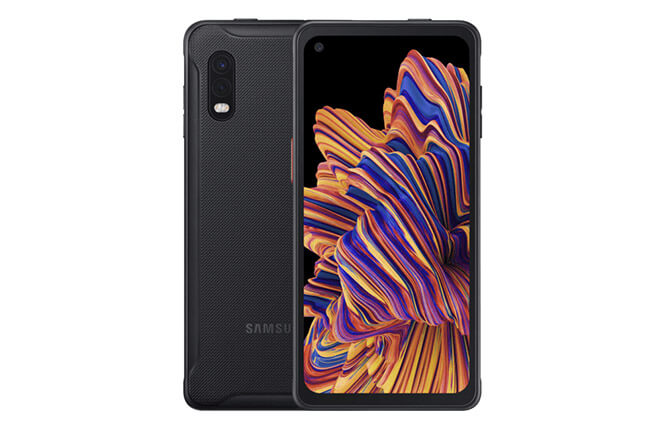 When you find a device like the Samsung Galaxy XCover Pro you think if it's really worth it. It has many things that can embellish its true mid-range nature.
The business card of this mobile is that it is a military-grade device with IP68 certification , which makes it resistant to water and dust, in addition to withstanding falls of up to 1.5 meters, but really, who needs this? It is a terminal that exceeds 400 euros and offers much less than any for that price.
Its processor is mid-range, with a RAM of just 4GB and with storage of only 64GB . The battery is also quite limited, so you will surely need to go back to the charger before the end of the day, since its operating system is Android 10 and it probably does not have the best energy management.
As for cameras, in the back you will only find a couple of sensors, which are also a bit limited. So this is not a phone for photography lovers.
Samsung Galaxy A21S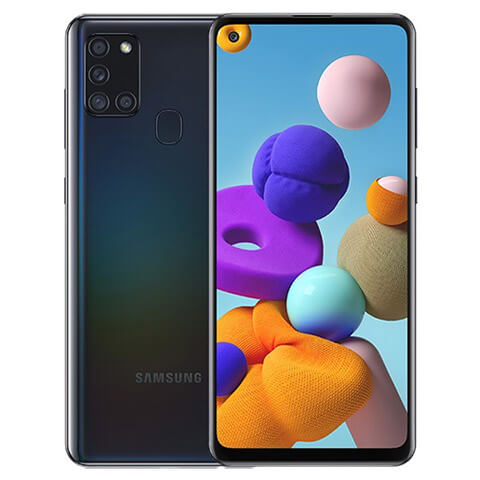 If you have the money to pay for a Galaxy A21s , then you also have to pay for the Galaxy A32 5G, since the price difference is just a few euros and we assure you that you will win in that choice.
The screen of this model is limited, basic colors and its brightness does not really stand out , in addition to not having the ability to manage the automatic brightness very well. If you are a lover of games and streaming content, this is not a phone for you.
The performance, the RAM memory and the storage is really limited , adding this you will be able to notice the difference. If you want to buy a mid-range with better quality and from the same manufacturer, such as the Galaxy A32 5G, it can be a great idea because it gives you this new generation of network, something that will matter to you if you are in Spain or the United States.
The battery may seem huge if you read that it has a capacity of 5,000 mAh, but the joy can not last long when you see that its energy management is not the best, in addition to having Android 10 as a native operating system.
The design is poor, it feels cheap and its plastic body can be quite basic. As for the cameras, you will find a set of cameras with four sensors, the problem is that they are low quality cameras and you will not have great night photos, nor will you be able to get a good zoom.
In less than a year this phone will no longer be supported , since it was announced in May 2020 and Samsung will not send any more updates.
In conclusion, this list of mobiles so that you can know those devices that it is no longer convenient for you to buy from Samsung . You can invest your budget in other devices of the brand, if you are a Samsung user, but there are also much better alternatives from other manufacturers.