The month of April arrives loaded with news on WhatsApp . The most popular messaging application in the world, integrated into our routines for years, does not intend to stop surprising us with its new functions.
Social networks are part of our daily lives, and proof of this is that WhatsApp has more than 2,000 million registered users worldwide, followed by Facebook Messenger with some 1,300 million. With these new features, WhatsApp seeks to improve the user experience and facilitate interaction .
You'll enjoy a new editing tool to pixelate images , the ability to play a voice memo while answering another chat, quick reactions with six different emojis, and personalize by contacts who can see your last connection.
The preview of links in WhatsApp Desktop will also arrive, among other things. We explain each of the updates.
Tool to pixelate images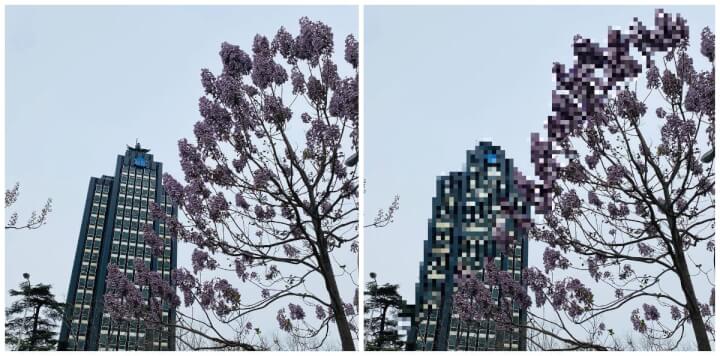 WhatsApp incorporates an editing tool that can be very useful. It is a function intended to pixelate certain parts of an image, without the need to use an additional editing application. If you are interested in the world of photography, here are the best photo editors for Mac.
This new functionality, which is already available in some versions, is added to the tools to crop and rotate, add emojis, add text and paint that all registered WhatsApp users have.
Therefore, it will be shown like the rest: on the screen that appears when selecting an image, prior to pressing the send message option. It will be in the brush button , on the right, and there will be exactly three brushes of different thicknesses that will blur the area where they are placed.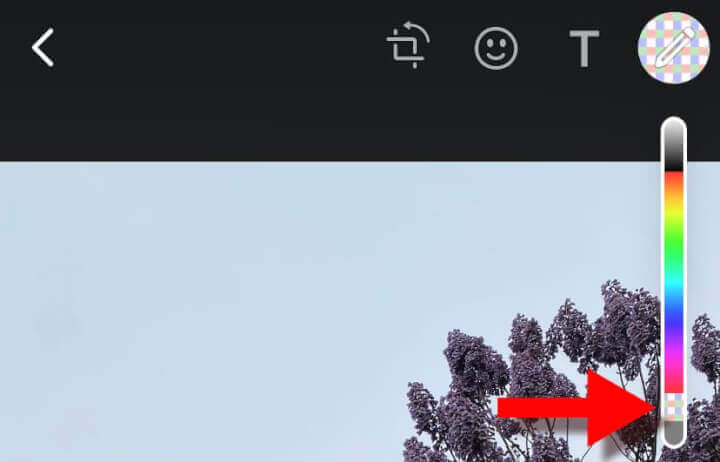 They will be useful to blur an entire image, just a part or maybe even a specific face. It is a good way to secure personal data , banking information, the face of a minor or simply to emphasize the foreground .
Play Instagram Reels
As happened at the time with YouTube or Facebook videos , now the messaging application is about to introduce the reproduction of Instagram Reels directly in WhatsApp.
And it will be that simple: any video you send or receive will be played on WhatsApp without the need to redirect you to the page where the content comes from. However, if you want to exit WhatsApp and look at other applications, you can do so and still play the video in the floating window .
It is not the first time that Meta has tried to integrate a functionality from another of its platforms into WhatsApp. For example, we have seen how the famous Stories (Stories) were added in a tab of the application called "States" , although they were not as successful as expected.
And the next thing will be the full integration of Instagram Reels . In principle, you will be able to see these short vertical videos through a new section , and it will most likely end up arriving sooner or later on WhatsApp Web. At the moment, it is not known if new Reels can also be created from WhatsApp and published on Instagram.
Beta tests are expected to arrive from the middle of the year, so we still have to be patient. If you want to know all the news that will arrive on WhatsApp in 2022, here we will tell you everything.
React with emojis to messages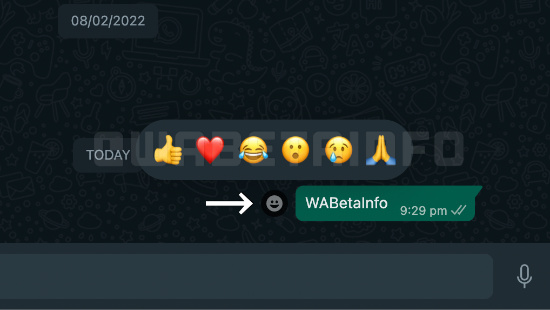 One of the favorite features of users is the quick responses through emoticons . A genius that we have been taking advantage of since 2016 on Facebook and since the end of 2018 on Instagram… And now it's coming to WhatsApp!
You can choose between 6 options : if you found a message funny , the emoticon crying with laughter; if you are amazed , a face with an open mouth; if you thought it was nice , mark it with a red heart; if it makes you sad , as easy as a sad face.
Also, if you think it's correct , the hand with the thumb up; And if you need to beg or give thanks , you can use the joined hands emoji.
In addition, group chats will also enjoy this feature, being able to see who reacted and with what "emoji" in a context menu . In this way, messages can accumulate various emojis as responses.
You will think that it is the same as replying with an emoticon or sending a sticker, but this function is useful if you want to send an easy and immediate reply . For example, you can quickly react with a thumbs up emoji, pretending you've received the message but not having to follow the conversation .
Choose who can see your last connection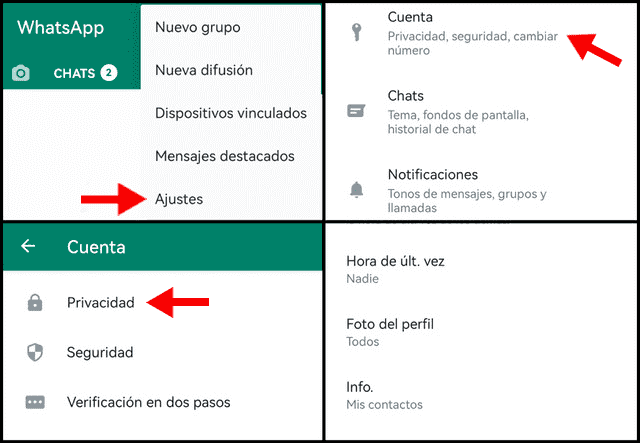 Until now, WhatsApp allowed you to publicly display your last connection time, status, and profile picture to everyone, just your contacts, or no one . In this way you could protect your privacy, but treating all contacts equally; that is, you could not personalize by contacts.
When this new feature is implemented, you will choose within your contact list who can see your last connection and who can't. This will be programmed through the "My contacts, except…" option . You can find all the advanced privacy options by going to Settings, Account and Privacy.
The platform, owned by Meta, takes user privacy very seriously, which is why it wants to go one step further in terms of shielding personal information. It will be officially launched very soon, but whoever wants to start enjoying it can do so from the Beta version .
This is the trial version, available on Google Play and aimed at all those users who want to know the company's launch tests.
"Delete for all" time is extended
Do you remember when WhatsApp did not allow you to delete messages from a chat? Not too long ago that, although now we see it as something unthinkable. This functionality radically changed the application, being able to choose between two options: "Delete for me" or "Delete for everyone" .
However, this is too beautiful to be completely true, and this last option is only viable for a limited time: 68 minutes , exactly. In less than an hour and a quarter, the option is inactive and it is only feasible to click on "Delete for me".
During this month, it is proposed that WhatsApp extend this limited time to 2 days and 12 hours . In that period of time, users will be able to send their messages to the trash when they want, yes, always before the receiver reads it.
Link Preview in WhatsApp Desktop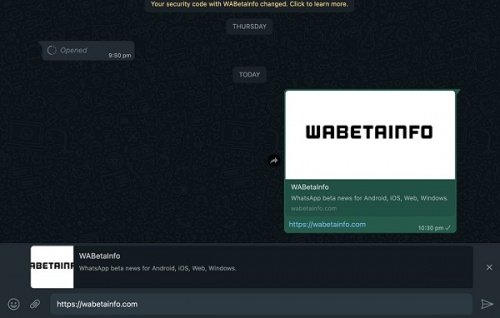 It is a very useful resource that is already available on iOS and Android, but not for WhatsApp Desktop, the WhatsApp application that can be installed on the computer . Although the truth is that it was already in force for a while, now it will recover after the feature was no longer supported.
The preview option offers a small sample of what you will be able to see when you access the link that has been sent to you or, if not, that you have sent. Thus, you will be able to get an idea by seeing some image and even text on the page in question.
With this novelty, it would only be missing to reach WhatsApp Web , the only version that still does not have it and that, at the moment, has no scheduled date. In case you don't know the difference between one and the other, WhatsApp Web is the option to access directly from the PC, without installations. Surely you will find the definitive guide to use WhatsApp from your computer useful.
Voice Memos: Pause, Listen Away, and More
You've probably had some of these features for a long time, depending on your operating system, but what's new is that WhatsApp has officially announced them for everyone . Stay tuned, because throughout the month of April they will be arriving in all versions of the application.
From now on, we will be able to listen to an audio, leave that chat and get into another while we continue listening to it . As long as you are able to do two things at the same time, this will allow us to manage time better: you will be able to answer the conversations you want and, at the same time, listen to a voice note.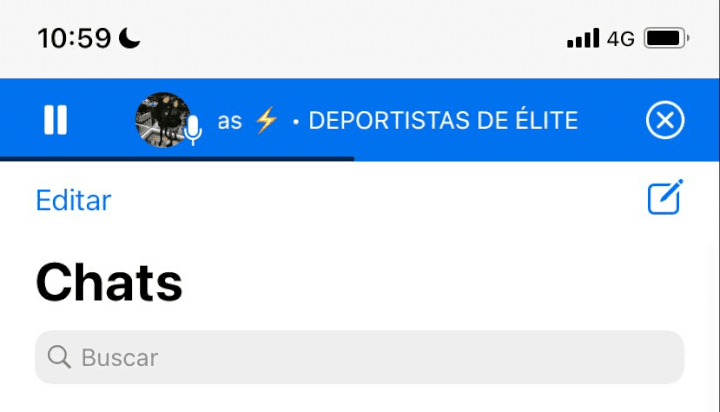 On the other hand, we will be able to pause a voice note as many times as we want while we are recording and, whenever we want, hit send. A perfect function for indecisive people or to save situations in which an unforeseen event arises in the middle of the recording and you don't feel like repeating it in its entirety.
All devices should already have, for a few weeks or even months, the following audio updates. Just in case your mobile or its owner are a bit clueless, we remind you what they are:
WhatsApp audio wave display: Previously, voice memos were represented as a straight line, so this is just a cosmetic update.
Different speeds for forwarded audio: The different speeds that allow you to listen to normal WhatsApp audio are now extended to forwarded audio, so you can also speed it up and listen to it at 1.5x and 2x.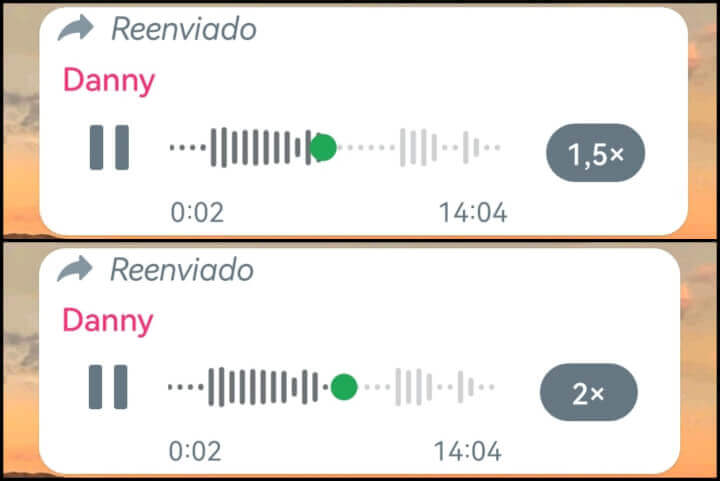 Listen to a complete audio before sending it: A good way to make sure of what you have said before the person receives it, with the option to delete it and record a new one or to be satisfied and finally hit send.
You may also have read that WhatsApp will stop working on certain phones from April, but the truth is that no model will stop working this month. If you want more information on the subject, click on the link.
You may find it interesting to know what version of Android your mobile has, to be aware of all the news and updates that the application may launch, especially these WhatsApp features that should arrive sometime in April.
Download WhatsApp for Android/iOS/PC