Either because you bought a new mobile, or because they gave it to you for Christmas, here we bring you a list of the essential apps to release your Android right now and you can take full advantage of your device, in addition to being able to have fun with the functions that can offer you each of these alternatives that we suggest in our list.
We have incorporated into this count many free applications that you can enjoy from now on, although some of them are associated with paid subscriptions that you may have already contracted from a previous opportunity, so well, we have apps for productivity, for entertainment, social networks, utilities, messaging, and more.
Gboard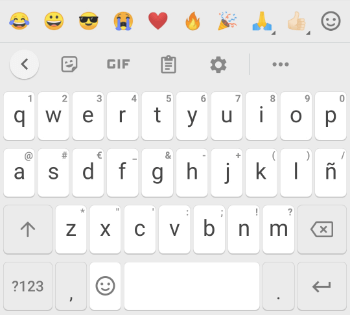 We start this list of Android apps with a true essential and it is the Google keyboard , which is called Gboard. Many of the mobiles that have reached the market bring this app natively, but don't worry if you don't have it handy, because you can always download it to use it on your shiny new Android mobile.
One of the main reasons to have the Gboard on your mobile is because it has integration in many useful external functions, in addition to allowing you to search gif directly, create your own personalized stickers and also change languages, even translate phrases and send them in real time.
As you can imagine, it has integration with the rest of the Google products that you use , so you will not have credential problems, although your privacy is still at the same level.

Google Files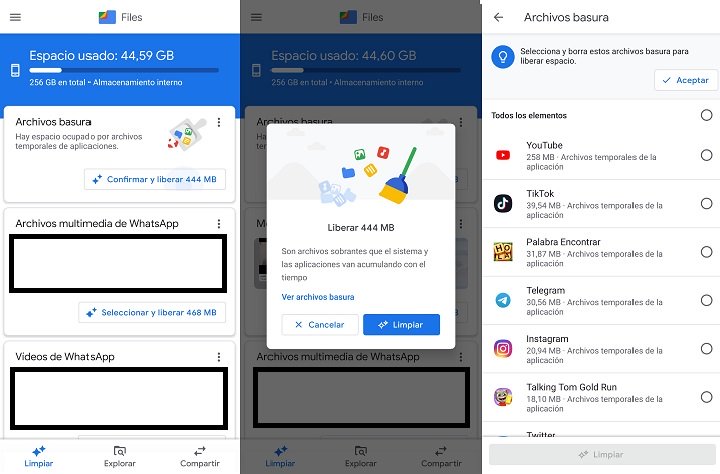 Surely you think that your new mobile already comes with a native file explorer, but we are sure that it is not at the level of Google Files. This application has the ability to organize all the local folders on your device, but you will also be able to see the files of the other applications and decide to delete, recover space and many more options that this application offers you.
You will see that when you enter the application you will have a section that suggests files to delete and that will allow you to save space, usually these suggestions have to do with very old files and from apps that you no longer use on your mobile.

Google Photos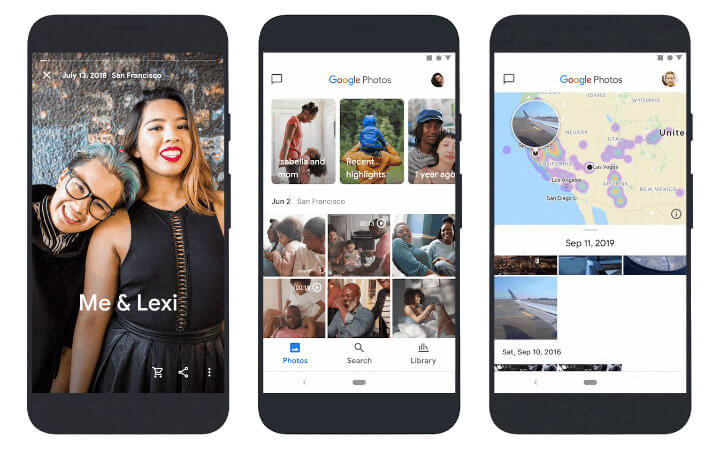 One of the activities that we do regularly on any mobile is taking photos, we also receive many of them by messaging and the best thing is to have a place to organize them without compromising the internal memory of the device and that is precisely what Google Photos offers us .
The main advantage of having Google Photos is that you will have your images always and anywhere available , that is, you upload them from your mobile but you can download them to your computer or use it from a tablet to publish on a social network, for example.
The free space of Google Photos is little , after filling it you will have to pay, but the app is free and the space may be enough if you do not usually have too many images stored. A trick can be to have several Google accounts to rotate the storage.

Asana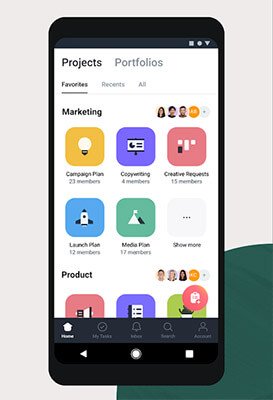 We now come up with an alternative designed for productivity. If you work from home or need to organize your daily tasks and share them with colleagues or a team, then you should give Asana a try. It is a free app in which you can manage all kinds of projects and task lists , assign due dates, create internal subtasks to fulfill and even add responsible collaborators.
You will have the possibility of having access from your website or from a client , but you have the mobile app that is as complete as the desktop version and will allow you to always be up to date with your obligations without anything escaping you, since it offers reminders and at all times you will have access to your earrings.

Your Phone Companion
We are still in the productivity segment and now we are going with an app that allows you to connect your mobile with your Windows computer. This application allows you to have the phone practically integrated into the PC in a very organic and natural way, being able to see the calls, notifications and even the photos or files that you have on the phone, but from the mobile.
With this app you can reply to messages from your computer without touching the mobile screen, you can also drag files between both computers in a simple way, as if it were an additional storage disk. It will be enough to find both devices within the same Internet network and thus they will be able to communicate easily.

Barcode and QR reader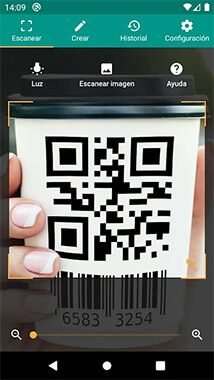 Most camera apps on any phone can scan QR codes, but the truth is that in some cases it does not happen or it simply does not work correctly and in that case we must look for an app that may be useful, especially if you are launching a Android mobile, so you can try this QR code reader app .
It is very easy to use and will be of great help, just open it and point to the code you want to scan , either bar or QR code, and the app will automatically review the content and show you the linked address or related information.

Google maps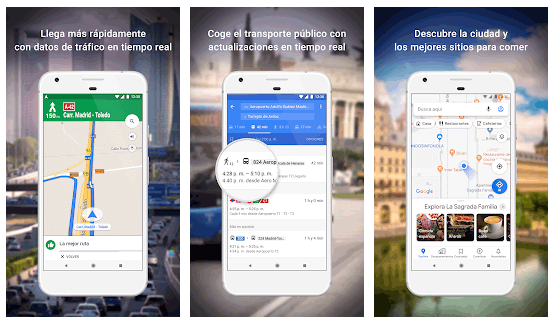 We are going with another Google app that you are going to need and it is Google Maps. We all use this application as a GPS and as a map to see reviews of places, it allows us to locate restaurants, hotels, gas stations and any other location that is necessary at the moment we are looking for it.
This app is quite complete, because you can also see the reviews of other integrated people , about any place or service you are looking for, you will even have access to photos and videos if they are available.
One of the main strengths of this application is its usefulness as a means of navigation in the car , because it will indicate the exact location on the screen and with voice so that you can go correctly to any place you want.

Google translator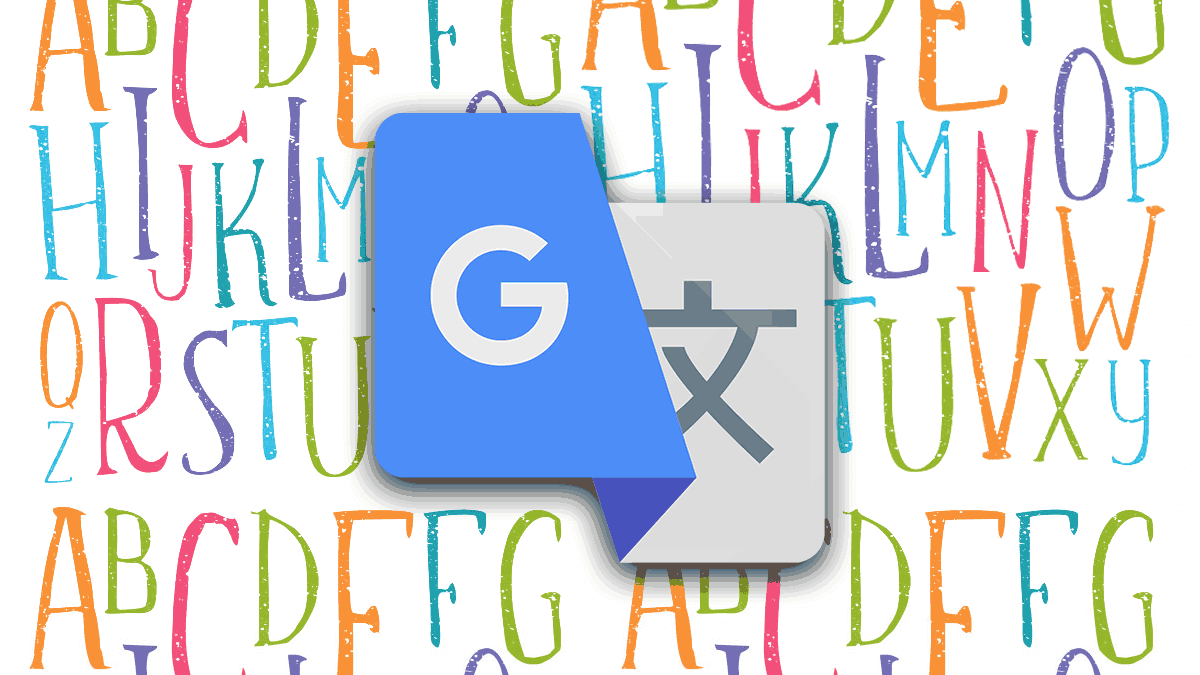 No Android mobile will be complete if you don't always have a translator on hand. The best alternative among translators is Google's because it is very complete , intuitive and easy to use. You can use it to translate posters, you can also download language packs and use it offline when you don't have access to data.
When you write, the application automatically detects your language and then takes it to the language you want in a few seconds. You can also choose two languages and the translator will listen to a spoken conversation and translate it into the opposite language.

Facebook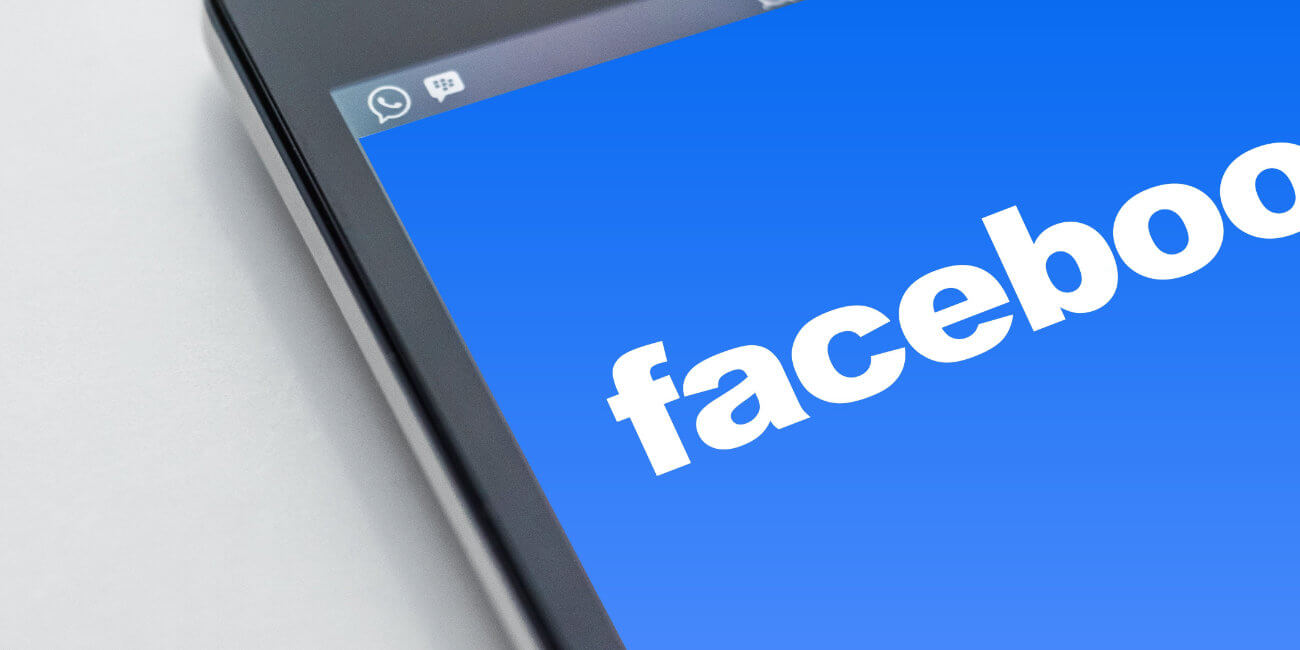 For better or for worse, Facebook is one of the most important social networks. Everyone has a profile on this platform so you simply cannot choose not to install it, you must download it for when you decide to use it or simply if you have a few minutes to know what happens with the others in the metaverse.
This application has always allowed us to have contact and communication with friends and family who are far away, with colleagues that we no longer see and much more, something that today is still the same, but new features have also been included that make it very interesting, for example, the new ephemeral content such as Instagram Stories.

Instagram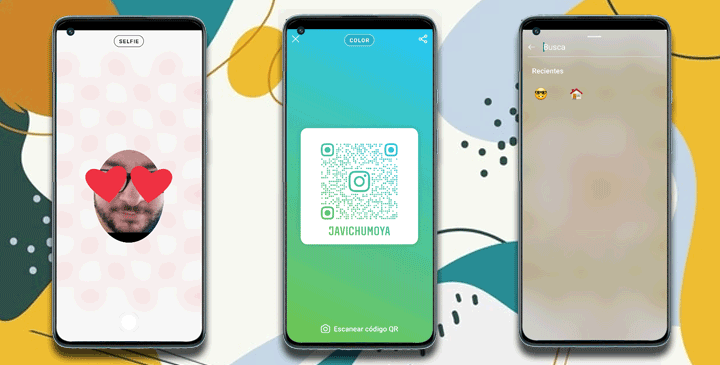 We go with another of the social networks owned by Meta and it is Instagram, which contrary to Facebook is one of the main social networks in the world , in which everyone is and publishes. Millions of people are active daily on this platform and its main use is through phones, so you have to download it on your new Android.
On this platform you can publish photos, videos and any content you want in its different modalities, either through the feed, a Stories or you can also choose a Reels that has become one of the most popular options.
In addition to seeing the content of your friends and family, Instagram has also become a virtual showcase in which thousands of stores and products are displayed daily, so it can also be a virtual catalog of all those things that you like and are interested in. .

Twitter
We are still in the segment of social networks and Twitter is the other app of this type that you must have on your new Android smartphone. Around the world, millions of people send messages daily through this platform, it is a tool that has replaced traditional means of communication given its immediacy, so if you like to be informed you must have it.
Although it is a quite controversial platform, it is ideal for you to group accounts according to your interests and to be able to closely follow a lot of information and content in short messages and with many details at the moment, which is why this social network remains afloat until now, despite not having lived through his best years recently.

TikTok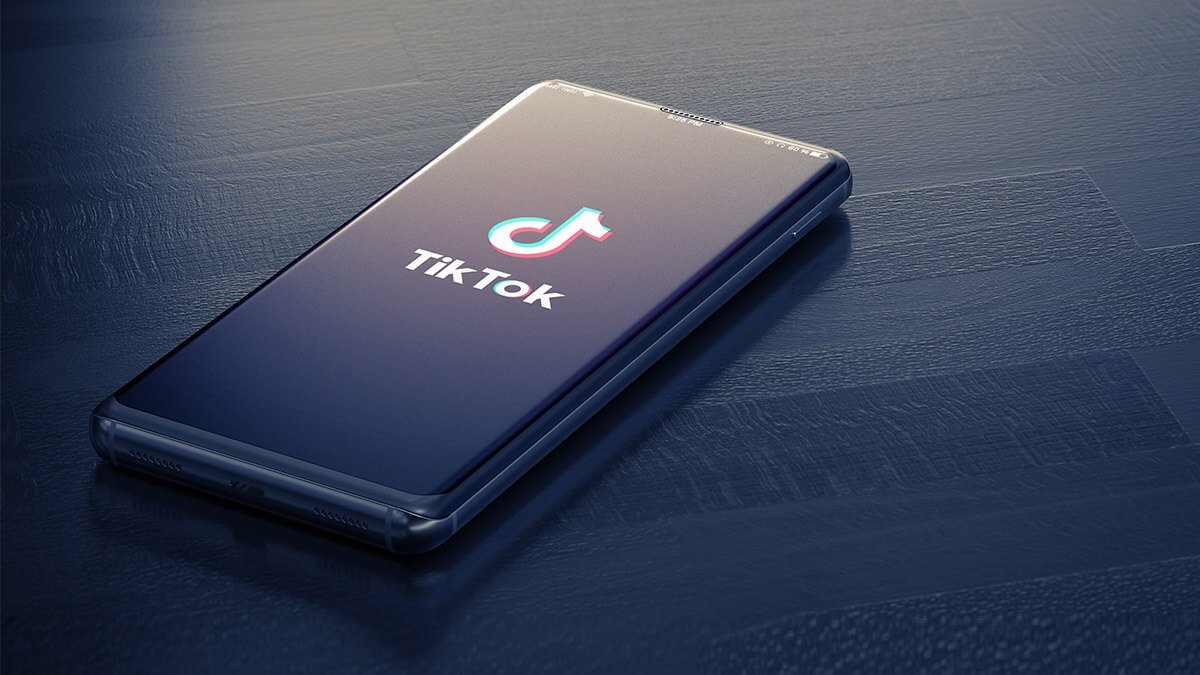 We are going with the last of the social networks that we are going to recommend in this list for you to install your app on your new mobile and it is TikTok. We are not going to extend too much, because everyone knows what TikTok is, this platform allows you to post short videos and many young people use it to create content of all kinds , from dances, tutorials, humor, educational information, musical covers and much more.
Usually, people can group the content according to the accounts they follow , but one of the novelties of this app is that it suggests content based on the tastes that you have been showing with the searches. It is quite complete and yes, Instagram Reels are probably inspiration from the content you can see here.

Netflix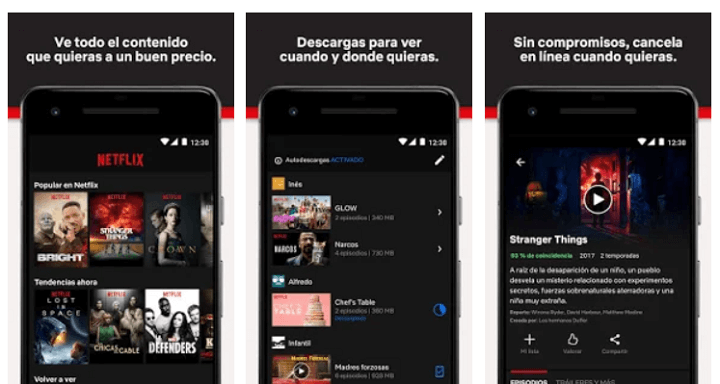 When you have a new Android you will surely want to watch movies and series, so it was time to download Netflix. This streaming content platform does not need much presentation , but if you do not know very well what it is about, we will tell you that it is one of the most popular applications to watch series, movies, reality shows and any number of documentaries of all kinds, with many genres and recently they also included some games.
We know that Netflix is not free, although the download of its app is . If you don't want to spend money on this application, you can try to get a friend, or a family member, to lend you one of their profiles so that you can see all the movies that interest you for free.

Shazam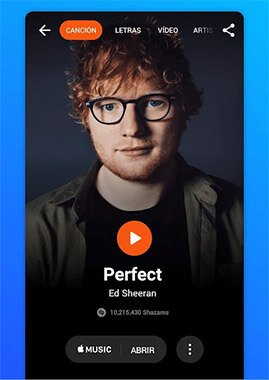 If you like music then consider trying Shazam on your new Android too. The operation of this app is quite simple and has a specific task, but that will make you very happy to try it: you press a button and it will be able to identify any song that is playing.
It is so simple that you will not believe it. We always pass by some place or we are in a store and that song that we like sounds, but we do not know what it is called; then you can take out your mobile and press the button for Shazam to tell you its name, it will even look for it so you can play it at that moment.
At that time you can add it directly to your Spotify playlist or the music streaming app you are using, you can even find the video on YouTube.

WhatsApp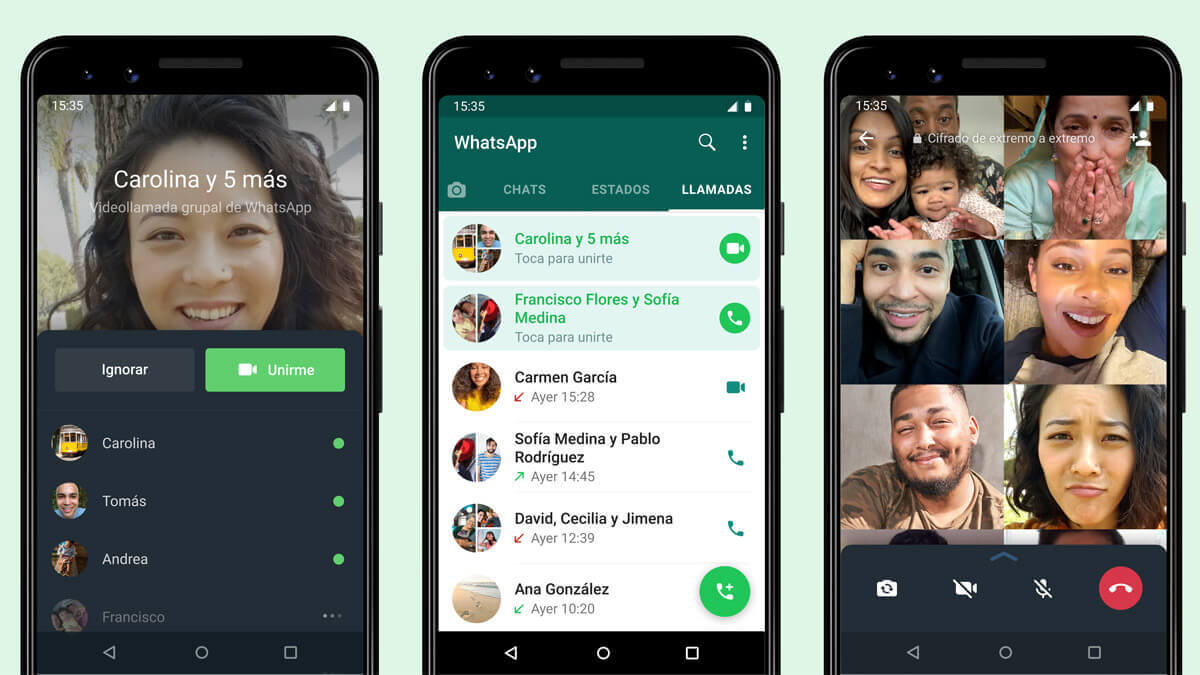 We now turn to the messaging section and WhatsApp is the application par excellence in this segment, not because it is the best, but because it is the one that everyone uses. The main advantage of this service is that probably almost all your contacts are in it and you will not have to make a great effort to communicate with them.
WhatsApp has different functions, from chats that are enriched with gifs and stickers , voice notes, calls and video calls, to a system for attaching files in different formats.
Over time it has evolved, proof of this are the states that it is ephemeral content such as Instagram Stories , there you can post images, videos and texts that will last 24 hours and your contacts will be able to watch it, unless you choose to block a certain person.
Security is one of its strengths, since it promises end-to-end encryption for its users and also allows you to use it from a desktop version, so you can open your chats from your computer and everything is synchronized in real time.

Telegram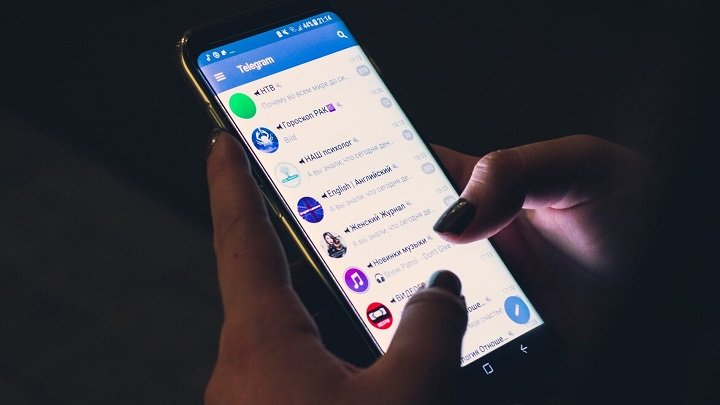 Finally, among the apps that are essential on your new Android is Telegram, another messaging platform like WhatsApp but much more robust. In addition to the enriched chats and the functions that we already discussed in the previous option, you will also have the option to hide your phone number and use a user, create channels, public groups and also search for people, without having their phone number .