WhatsApp is par excellence the messaging app that allows us to communicate with our friends, family and work contacts. It is one of the most used apps for communication, so these 15 WhatsApp tricks will surely help you to use it like a professional and learn much more about the application.
2022 will be a great year for WhatsApp as many new features and features will come to the app to make it much better and more attractive, one of the best ways to remain the number one app in instant messaging, although there are many alternatives that for many they are better.
In this article we will show you a series of tricks for WhatsApp that will help you use the mobile, web or desktop app like an expert and thus you will be able to get all the "juice" out of this app.
Mark chats as "Unread"
We start the list with a trick that is really useful, sometimes, whether in a hurry or for any other reason, we can mark the chats as "Unread" , this makes us have a chat marked with a green circle on the main screen that tells us that we have that conversation pending to read or that we have already read it, but we will respond later. To do this, follow these steps:
Open WhatsApp.
Long press the chat you want to mark as "Unread" .
Now click on the three dots that you have in the upper right.
Select "Mark as unread" .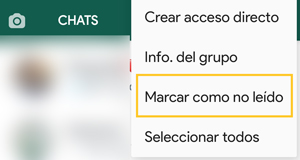 Now the chat will have the green circle and you will know that you have yet to read or respond to said conversation.

Use multi-device mode
A few months ago, WhatsApp added the long-awaited option to be able to use the app from our computer without having to have our mobile nearby or even on, we will only need the mobile once to synchronize the app with the web or desktop version.
Open WhatsApp.
Now access WhatsApp Web or download the desktop app.
Web: WhatsApp Web
Web: Download WhatsApp for Windows or macOS.
On your mobile, click on the WhatsApp menu button.
Select "Linked Devices" .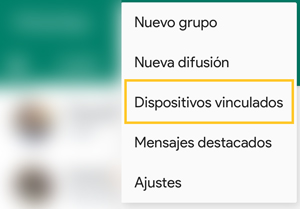 Now you will have to click on the "Link a device" button and scan the QR code that appears in the browser or in the WhatsApp desktop app and you will have WhatsApp synchronized on your computer and use it without having to have your mobile close or on.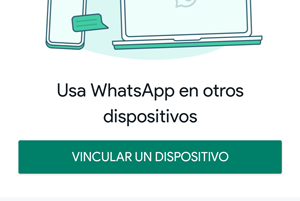 pixelate photos
One of the most useful features of WhatsApp, which unfortunately is only available on iOS , although it will come to Android very soon. Sending photos via WhatsApp is one of the most common activities we do via WhatsApp, but sometimes we want some content to be hidden and we use the brush to cover the area, in iOS we can pixelate the part of the photo that we want , follow these steps to get it:
Access the chat you want to send the photo to.
Follow the same steps as you would to send a photo and before sending it click on the "pencil icon" .

Move the color bar to the end and a kind of grid will appear .
Now cover the area you want in the photo and you will see how it is pixelated so that no one can know what or who was behind it.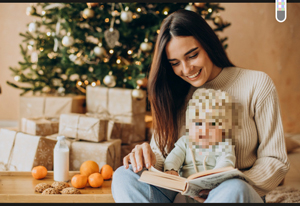 Reply privately in groups
Surely you have more than one WhatsApp group and have you ever wanted to reply to someone privately without having to leave the group and search for said contact, because you can do it in a very simple way:
In the group, click on the name of the contact you want to reply to privately.
Now select "Send message to".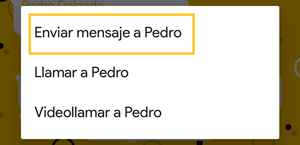 Now a new conversation with that contact will automatically open and you will be able to talk to him privately.
Remove the sound from a video before sending it
Just as we can send photos via WhatsApp, we can also send videos, but sometimes we just want the image to be seen, that is, we don't want there to be sound in the video , because you can do it before sending it:
Follow the steps you would do to send a video through a group or to a contact.
Now before sending the video you must click on the speaker icon , located in the upper left part of the screen.

Click send and now your video will have been sent without sound.
Convert a short video to a GIF
Just as before we removed the sound from the video, we can also convert it to GIF format directly from WhatsApp, for this you will have to follow these steps:
On the screen before sending a video you will have a button in the upper right that says "GIF" .

You must press it and the sound will automatically be removed and you will be able to send said video as if it were an animated GIF, you must bear in mind that you can only do this with short videos.
Lock the app with your fingerprint
Although WhatsApp is a secure app since its chats are end-to-end encrypted, prying eyes are one of the main causes of invading privacy, so to provide greater security you can lock the app with your fingerprint and thus protect its content, follow these steps to do so:
Open WhatsApp and access the app settings.
Now click on "Account" .

Then click on "Privacy" .

Look for the last option and tap on "Fingerprint lock" and activate it.

Listen to the audios before sending them
A recent function that WhatsApp has added is the possibility of being able to listen to the audios before sending them. A really useful function because many times we want to see if our message is correct or we simply want to send a perfect audio message.
In the conversation in which you want to send the audio message, click on the microphone .
Record your message and before sending it you will have to press the "play" button to be able to listen to it.

You can also modify the speed with which you listen to it.
Export a chat with or without media content
Perhaps it is one of the functions that you have never used, but you may want to have your chats safe on your mobile or computer, because you can do it by exporting the chat completely , that is, with or without multimedia files, we will tell you how can you do it:
Open WhatsApp.
Go into the chat you want to export.
Now click on the chat menu.
Click on "more" .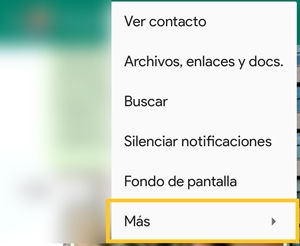 Then click on "Export chat" .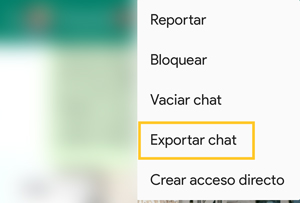 – Finally, select whether or not you want to include the media files . You should know that the time to export the chat will depend on whether you have chosen to include photos or videos and the size of the chat with said contact.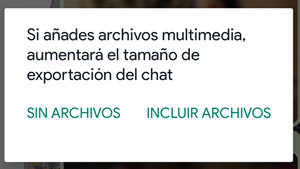 Finally select the way you want to share or send the exported file.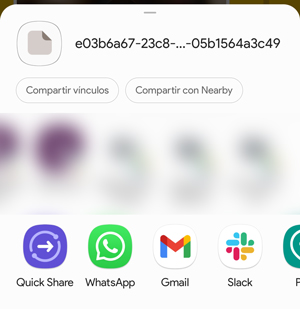 Have two WhatsApp accounts on the same mobile
Although there are many WhatsApp mods, such as WhatsApp Plus, there is a legal and very useful way to have two WhatsApp accounts on the same mobile and that is by using the WhatsApp Business app , which, even if it is an account intended for professionals, you can use it personally.
WhatsApp Business allows us to have two accounts on our mobile, it is as simple as installing the app and when activating the app you can do it with another mobile number or you can also do it with a landline number, since you can request a call to be able to activate account.
There are also websites with which you can have a virtual number to create your second WhatsApp account.
Create a shortcut with your most common contacts
Your most common WhatsApp conversations may be with 2 or 3 people, well, you can create a direct access to your mobile desktop to be able to directly access their conversation, follow these steps to do so:
Open WhatsApp.
Select the desired chat to create the shortcut.
Click on the three dots that you have in the upper right.

Select "Create Shortcut" .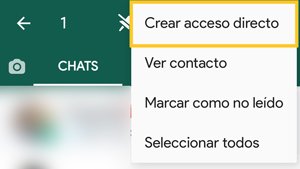 Now you will be able to choose the Widget you want or directly an icon with the photo of the contact whose direct access you have created and you will be able to access their conversation directly from the main page.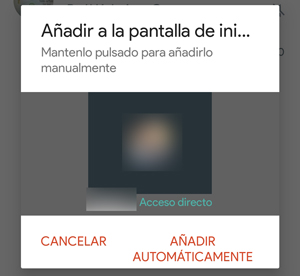 Modify the format of your messages
Although WhatsApp allows us to send messages, it is always done in the same way, but we can modify the format of our messages with some codes, follow these steps to do it:
There are 4 different types of formats to modify the text of our messages: bold, italic, strikethrough and monospaced text.
To be able to send a message in bold, we will only have to write our message between asterisks: *text in bold*.

To send a message in italics we will have to write the text between underscores: _texto in italics_.

To send strikethrough text we will have to write the text between the symbol that has the Ñ above it: ~strikethrough text~.

To send the text with monospaced format you will have to enclose the text between three inverted commas: "`monospaced text"`.

You should know that you can mix the formats and you will be able to send text in italics and bold at the same time.
Send a message to anyone you don't have in your address book
Until very recently it was impossible to send a message to a person without saving it in our contact list. Now it is possible to do it and it is really simple, follow these steps to achieve it:
Open a tab in your browser either on mobile or on your computer.
Copy and paste the following address:
"https://api.whatsapp.com/send?phone=+34*********"
Instead of the asterisks you will have to write the mobile number to which you want to send the message without adding it.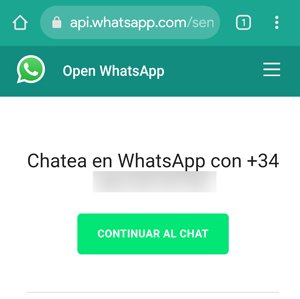 It is necessary that for this to work you must write the country code of the number to which you want to send a message, in the case of Spain you will have to write the code "+34" in front of the mobile number.
Read chats without the other person knowing
Being invisible on WhatsApp is possible , just as it is possible to leave a group without anyone noticing, we can also read messages without the other person knowing that you have read them, follow these steps to do so:
When you receive a WhatsApp message you will have to activate the airplane mode of the mobile.
Now you can enter WhatsApp and read the messages you want.
Once you have read the message, exit the app and turn off the airplane mode , you will have already read the message and the other person will not know when you have done it, unless you enter their chat with data or WiFi activated.
Read or send messages without touching your mobile
Thanks to virtual assistants like Siri, Google Assistant or Bixby we can have them read the messages they send us through WhatsApp and we can also send messages through them without having to write them ourselves.
To be able to do it, you will only have to give the pertinent orders to the different personal assistants. To get an idea, you can see how to send a WhatsApp message with Google Assistant from our website.
These are the 15 tricks to be able to use WhatsApp like a professional , surely more than one will be of great help to you and from this moment you will surely use some of them, because they are really useful tricks that make the app much more productive, both on desktop like the mobile app.