We have selected the best apps to congratulate Christmas and the New Year available on Android and iOS. A list that includes images, phrases, stickers and other types of apps that will help us express our good wishes through the mobile.
All apps are free, available for mobile phones and easy to install. We recently listed the best New Year's playlists on Spotify, with Christmas carols, holiday pop songs and recent hits, so now it's time to expand the options to congratulate these dates.
In the Google Play Store and Apple App Store there are many apps related to Christmas, so with this list it will be easier to find one that offers what we are looking for.
Happy New Year (Android)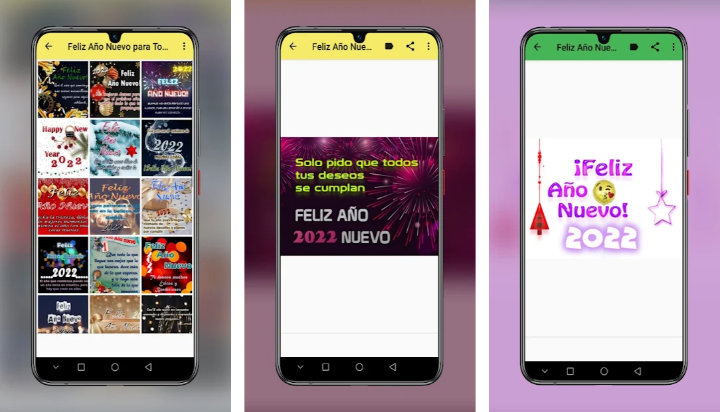 One of the most complete apps, with many appropriate images to congratulate Christmas or the New Year . They include beautiful texts and photographs, generally simple and suitable for all audiences. They are not the most sophisticated designs, but they are sure to be liked by many users.
Remember that it is possible to program Christmas greetings on WhatsApp, so that we avoid the rush before the chimes.

Happy New Year Frames (iOS)
One of the most specific apps on the list, designed to add frames for photos using the New Year theme. Perfect when it comes to creating quick greetings to send through social networks or messaging apps , including our image, the whole family or even pets.
In this case we are facing a free app for iOS (iPhone and iPad) that allows us to make the assemblies very easily.

Happy New Year and Merry Christmas Stickers (Android)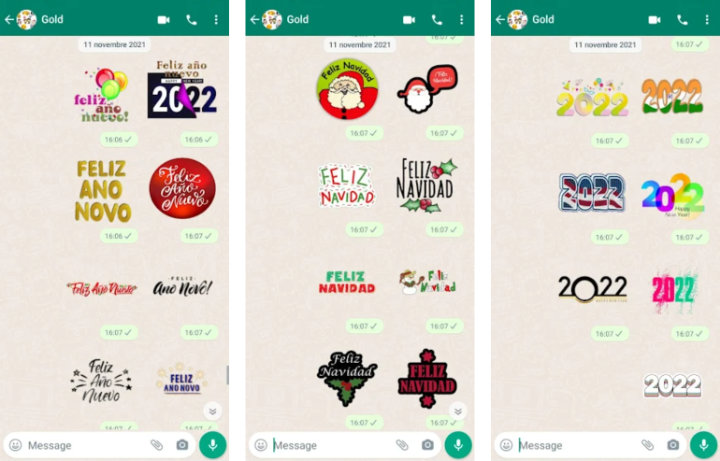 A good way to congratulate our loved ones on the New Year are WhatsApp stickers, and by installing this pack we will have many designs to choose from . Once added to WhatsApp we can uninstall the app and they will continue to be available to send.
Without forgetting that we can create our own personalized stickers in WhatsApp, so that they adapt exactly to what we are looking for.

Christmas Stickers – WAStickers (iPhone)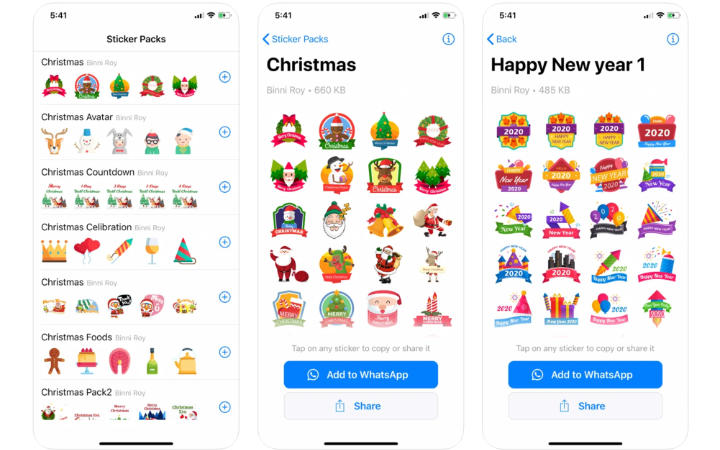 Although we do not have so many WhatsApp sticker apps on iPhone, there are alternatives like the one we present, which cover both the New Year and the rest of Christmas reasons. Of course, the content is free and the sticker packs are permanently added to WhatsApp.
In this way it will be easy to congratulate everyone, with a simple and beautiful image, instead of writing long texts.

New Year Wallpapers (Android)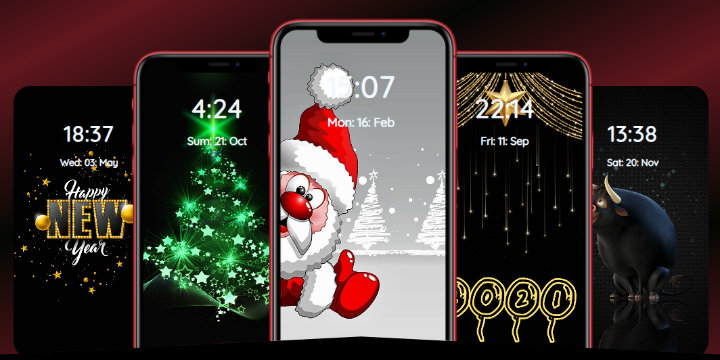 Now we present a wallpaper app set for Christmas and the New Year, with very varied designs. Although the app is in English, most of the designs do not use text, so the language will not be a barrier to congratulate the holidays.
Again, the download is free, and the illustrations are of good quality, so it's worth giving it a try.

Live! HANABI – Fireworks (iOS)

In many places fireworks will be launched to congratulate the New Year to the citizens, and this app is an alternative that will display them on the screen of the mobile or tablet. A simple solution that also avoids the scares of pets before explosions.
We are facing a free application, with various background landscapes and various types of fireworks, so that we will create a show to our liking.

New Years Countdown (Android)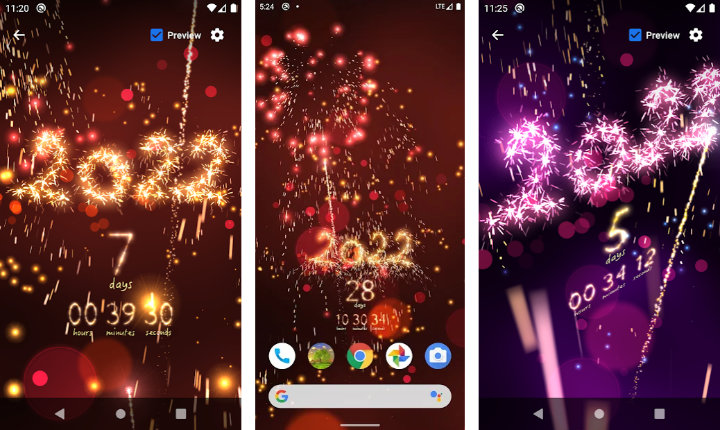 If during the last days of December we want to keep the New Year in mind, we can choose the mobile wallpapers to show an animated countdown at all times. Obviously, it is not to forget the moment, but a way to celebrate it in advance.
We are facing a free app, it is possible to access special paid funds, but with the free functions it should reach us

New Years Countdown (iOS)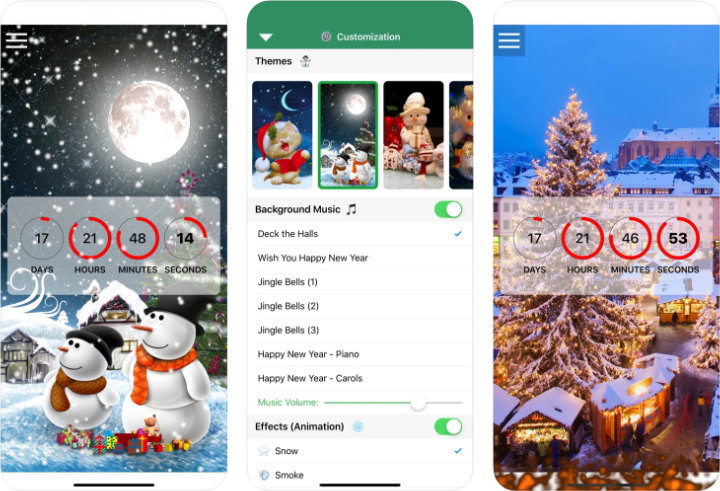 We are again before a counter for the beginning of the New Year, in this case we can choose between 30 themes with Christmas images, varied background music and effects such as snow and rain.
It can be used to leave in the background on a tablet and create a festive atmosphere, something that children will especially like.

Happy New Year Phrases (Android)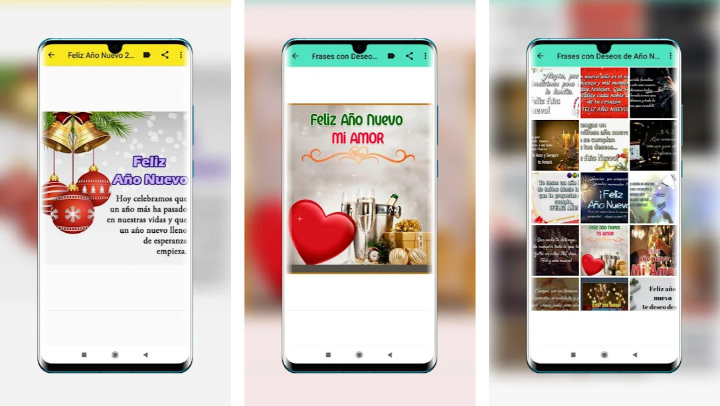 If we want to send phrases to congratulate the New Year or Christmas, there are apps that collect them. In this case, they are contained in an image that includes the text along with a festive ornament, always in perfect Spanish .
The application can be downloaded for free and has many options to choose from, which we can send through social networks or messaging apps.

New Year and Christmas Cards (iOS)

We are facing an app that allows us to choose between various Christmas and New Year cards, with a not very neat interface, but whose selection of postcards with classic cut illustrations is worth highlighting.
It is also possible to create free Christmas cards online if we prefer something more personalized when congratulating family and friends.

New Year Games (Android)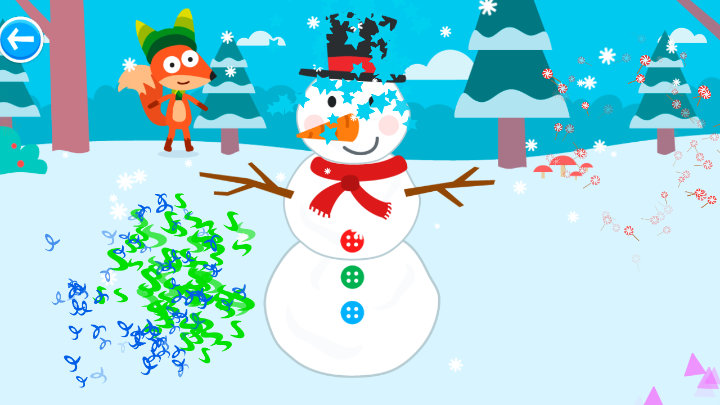 A compilation of Christmas minigames for children , including snowball fights, placing Christmas lights or launching fireworks. All are available for free, and offer a light-hearted aesthetic.
If we want the whole family to participate, we have presented some mobile games to play at home at Christmas, ideal to spend a fun afternoon.

Merry Christmas my Love (Android)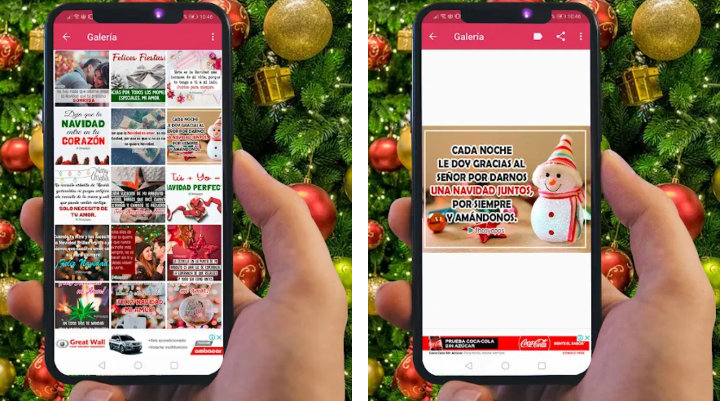 Again we have Christmas and New Year phrases and images, but in this case designed to congratulate our partner . There is a clear focus on love and commitment, the illustrations also follow this theme.

In the end, we have many applications designed to congratulate New Years and Christmas from your mobile . In addition, if we need to make a last minute gift, we have chosen some perfect cards to give at Christmas to avoid complications.